News

Akira's Katsuhiro Otomo Cancels San Diego Comic-Con Appearance

posted on by Crystalyn Hodgkins
Steamboy
, Memories director originally scheduled to attend July 12-15 event
---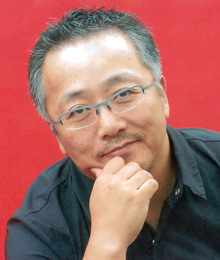 Comic-Con International's official website is listing that manga creator and director Katsuhiro Otomo will not be able to attend the July 12-15 event in San Diego.
The convention had revealed in January that he would be attending the event.
Otomo is best known for creating the stories of Akira, Steamboy, and Memories, and he directed or co-directed the anime for all of these. Otomo also directed the 2006 live-action film adaptation of Yuki Urushibara's Mushishi supernatural manga. Otomo also created the Hipira: The Little Vampire manga, which received a 12-episode television anime adaptation in 2009. Otomo has created the Domu, The Legend of Mother Sarah, Sayonara Nippon, and SOS! Tokyo Metro Explorers manga, among others, and has worked on the Freedom, Spriggan, and Metropolis anime.
Otomo recently published a new illustration book, titled Kaba 2, and he is working on the Short Peace omnibus project assembling "top creators at the leading edge of Japanese animation, exploring possible future avenues of expression" There will be four shorts in the anthology, including Otomo's historical story "Hi-no-youjin."
[Via Deb Aoki]
---