News

Gainax Reveals Proposed Akubi o Suru ni wa Wake ga Aru Anime

posted on by Sarah Nelkin
Story of free-diving girl not yet green-lit; Sadon-Desu anime also not yet announced
---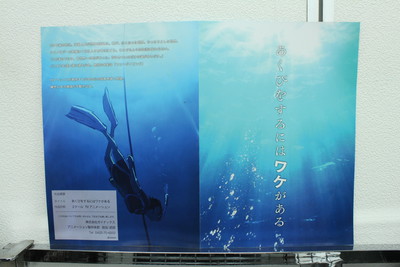 Gainax revealed more about a tentative anime project titled Akubi o Suru ni wa Wake ga Aru (There Is a Reason That We Yawn) at its booth at Tokyo International Anime Fair (TAF). Gainax intends to air the anime for two cours or half a year, although Gainax producer Tomoko Saito (Medaka Box) informed ANN that the project has not been green-lit yet, and is still collecting funds. The project has been in the works for six years.
The pamphlet for the project describes the setting as Japan in 2093. A rural town that used to be the most prestigious town in the world has long since sunk 30 meters under the ocean's surface. The story is a tale of a girl who takes part in free diving (diving without the aid of equipment to breathe), and the emotional growth she experiences.
Gainax studio co-founder Hiroyuki Yamaga revealed at California's FanimeCon in 2009 that an unnamed project of the same concept was currently in production.
Saito also clarified that although Gainax displayed a poster of its Sadon-Desu collaboration with manga creator Kyo Hatsuki at TAF, an anime has not been announced or green-lit.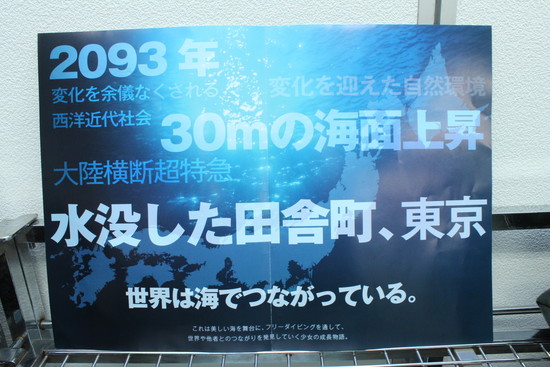 ---