News

Macross Frontier Film Box Adds New Footage, English Subtitles

posted on by Egan Loo
Newly added opening, ending for May 15 movie Blu-ray Discs/DVDs; mobile games unveiled
---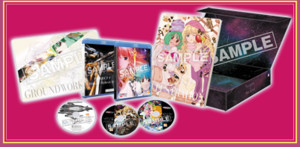 The official website for the Macross anime franchise reopened and announced on Wednesday that the "Macross Frontier the Movie 30th d Shudisuta b Box" will ship on May 15, 2014 with English-subtitled discs. The set will include the films Macross Frontier: Itsuwari no Utahime and Macross Frontier: Sayonara no Tsubasa on two discs, along with an intro sequence for the first film and a new "d Shudisuta b" ending sequence for the second film. (The intro was first shown during the first film's theatrical release, but neither the intro nor the new "d Shudisuta b" ending were included in the previous home video releases.)
The box's third disc will be the "Project F Ultimate Hybrid Disc" with never-before-released material: the "Macross Frontier the Movie Special Play View," the "Macross Frontier Video Historia" that is over 120 minutes long, "Instructor Sheryl's 30th Anniversary Movie Document," "Super Galaxy-Class voice cast interviews," and the virtual "Macross Frontier Super Dimension Super Live ~PS Home kara Ai o Komete~" concert from new camera angles. The Play View feature requires a PlayStation 3 system.
This bonus disc will also have previously released material, such as the 24-episode "Macross Intelligence Agency" with bonus episodes, Macross Frontier-related commercials, the interview before the first film in which Shoji Kawamori explains how the VF-25 transforms, and Megumi Nakajima's studio report from the first film. The box will bundle an A4-size Macross Frontier the Movie design/art collection and an A4-size Macross Frontier the Movie promotional illustration collection, each about 100 pages long.
The Blu-ray Disc version of the box will cost 16,800 yen (about US$168), while the DVD version will cost 14,800 yen (US$148). Namco Bandai Games is releasing the boxes through game retailers.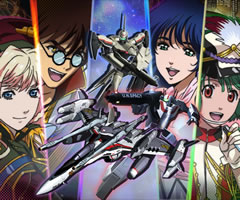 A Macross Card Fighter social game will debut on the Mobage platform in January, and a Macross Sound Scramble sound action game for smartphones will also debut next year.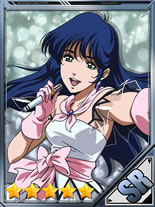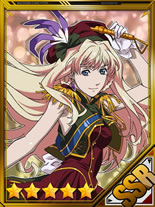 Thanks to Gwyn Campbell for the news tip
Image © 2009, 2011 Big West/Macross Frontier the Movie Project
---