News

Tamayura Franchise Gets 4 Films That Complete Story

posted on by Sarah Nelkin
1st film telling story of Fū, Fū's friends' last year of high school premieres in Japan in spring 2015
---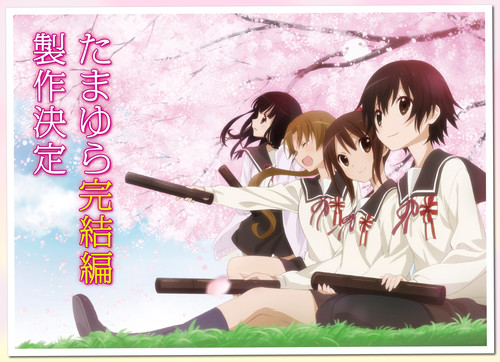 The staff of the
Tamayura
anime project
announced
at the Tamayura Matsuri event on Sunday that production on a series of four anime films have been green-lit. The films will complete the story of Tamayura, and will revolve around Fū and her friends in the final year before they graduate high school. The first film will open in Japanese theaters in spring 2015.
The official website for the franchise had hinted in June that an important announcement would be made at the event.
The Tamayura anime project with an original concept by director Junichi Sato (Sailor Moon, Princess Tutu) premiered in 2010 with a series of original video animation (OVA) volumes. The project then spawned a television anime series titled Tamayura - Hitotose in 2011, with a second season titled Tamayura - More Aggressive airing last year.
[Via Hachima Kikō]
---