News

Stage Version of Kiki's Delivery Service in Southwark

posted on by Andrew Osmond
Adaptation of original novel to run from December 2016 into January 2017
---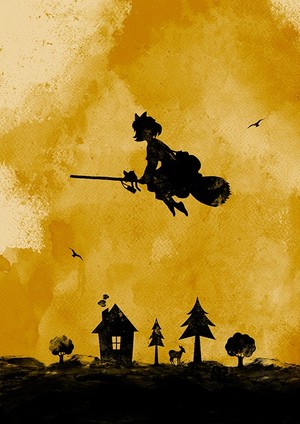 The Southwark Playhouse theatre in London (directions) will present a stage version of the Japanese children's book Kiki's Delivery Service by Eiko Kadono, which was previously filmed by Hayao Miyazaki in 1989. The 70-minute play will run from December 8 2016 to January 8 2017 (the performances until December 13 are previews). Tickets are available here.
From the website:
Kiki is a 13 year old witch and, as tradition dictates, it is time for her to leave home and family to make a new life for herself. Equipped with her ability to fly and accompanied by Jiji, her faithful feline companion, she sets out to find a place where she can use her powers for the greater good and that one day she might call home. A magical tale of growing up and finding acceptance Kiki's Delivery Service is a story for everyone aged 7 and up.
The evening performances are at 7.30 p.m. and the matinees are at 3 p.m. Tickets are £20; £16 concessions; £12 for preview tickets; and £64 for a family ticket. (A family ticket consists of 4 tickets: the party must include at least one adult and one under-16.)
The stage version is written by Jessica Siân, adapted from the book by Eiko Kadono, which was published in Japan in 1985. The director of the play is Kate Hewitt, who is currently Associate Director on Sam Mendes' stage production of Charlie and the Chocolate Factory at Theatre Royal Drury Lane.
Southwark Playhouse has previously run stage versions of Howl's Moving Castle (the British novel by Diana Wynne Jones which was adapted by Hayao Miyazaki in 2004) and Stan Sakai's comic strip Usagi Yojimbo
Annick Press published Kadono's book in an English translation by Lynne E. Riggs in 2003. As well as the Hayao Miyazaki film, the book was also turned into a live-action Japanese film in 2014.
Via Otaku News.
---