News

Osamu Tezuka's Previously Unreleased Erotic Illustrations Unveiled

posted on by Rafael Antonio Pineda
Eldest daughter Rumiko found illustrations in 2014
---
Shinchosha's Shinchō literary magazine published previously unrevealed erotic illustrations by manga pioneer Osamu Tezuka in its December issue on Monday. Tezuka's eldest daugher Rumiko Tezuka found 200 illustrations in Tezuka's workplace in 2014, among other undisclosed works. Among those illustrations, Rumiko selected 29 based on the theme of "eroticism," and Shinchō magazine published the collection with the title "Erotica of Osamu Tezuka."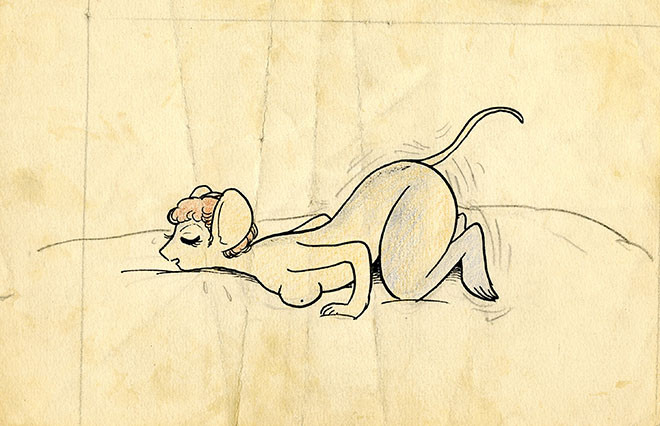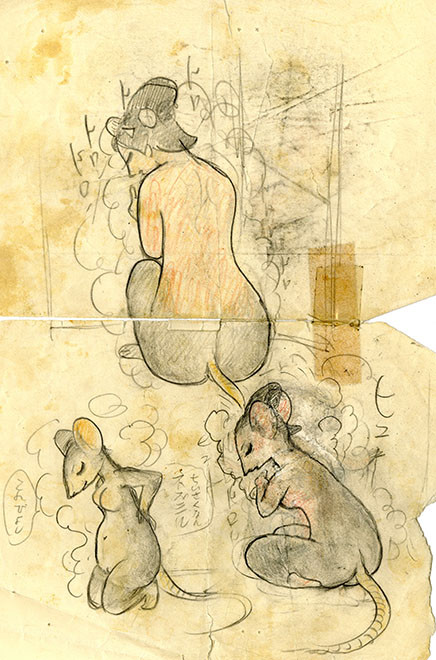 25 of the 29 illustrations appear in color in the opening pages, while the four remaining illustrations are in black-and-white in the magazine's feature story.
The sketches were housed in Tezuka's desk drawer, but the drawer had been locked and missing the key since he passed away in 1989. Other documents that were found include drafts of Marvelous Melmo's protagonist, and a hand-written essay about Akira manga creator and director Katsuhiro Otomo.
Several manga drafts and images have been discovered since Tezuka's death. Manga creator Leiji Matsumoto (Space Pirate Captain Harlock, Galaxy Express 999) unveiled nine unpublished manuscript pages in 2013 from Tezuka's early years. A manga drawn by the creator when he was in his late teens was discovered in 2012 after a former middle school classmate of Tezuka's held on to it for over six decades.
Source: The Asahi Shimbun (Atsushi Ohara)
---