Conan O'Brien and Andy Richter of "The Tonight Show" Do Manga
http://www.manga.com/news/conan-and-andy-do-manga
Conan O'Brien and Andy Richter of "The Tonight Show" Do Manga
Starz Media's Steve Sargent, Manager of Digital Content Programming, worked with the Tonight Show producers to create this hilarious skit (click link below). In anticipation of Manga's Ghost In The Shell 2.0 release (this fall), Steve provided a copy of the film and participated in the dubbing session with the dubious pair at BangZoom! Studios in Burbank. Since its Friday airing on the Tonight Show, it has continued to receive rave reviews on Hulu.com.
Watch the skit with Steve, Conan and Andy on Manga.com at http://www.manga.com/news/conan-and-andy-do-manga
Manga Entertainment specializes in the production, marketing and distribution of Japanese animation for theatrical, television, Internet, DVD and home video release worldwide. Manga Entertainment content is marketed and distributed for television by Starz Media, in traditional home video outlets by Anchor Bay Entertainment, and across digital platforms by Starz Digital Media through its various online video and gaming platform partners.
Starz Media, a programming production and distribution company operating worldwide, is a controlled subsidiary of Liberty Media Corporation attributed to Liberty Capital Group.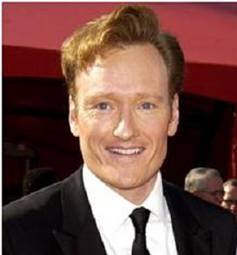 ---