×
remind me tomorrow
remind me next week
never remind me
Subscribe to the ANN Newsletter • Wake up every Sunday to a curated list of ANN's most interesting posts of the week.
read more
The Gallery
Victor Hao
by Evan Miller,
After a long flight, nearly perishing between millions of commuters and a pile of luggage, and wandering around the Tokyo Game Show under the influence of persistent jet lag, The Gallery is back!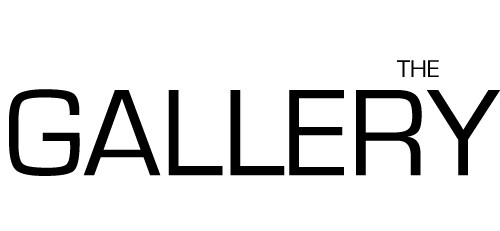 My guest for this week is an animator whose random doodling in class led to a pretty big job opportunity: he's the artist for the forthcoming King of RPGs, a graphic novel series written by Jason Thompson. The first volume of King of RPGs will be released by Del Rey in a few months, but in the meantime, join me in getting to know...
---

Profile

Nicknames: Vic, Fai-Fai


Color: Orange when complemented with Dark Grey
Tools of the trade: Manga Studios EX 3, Corel Painter X, Adobe Photoshop CS4
Favorite place to eat: Subway FTW!
While drawing, I listen to: Final Fantasy remixes! JPOP, KPOP, CPOP.... Muse...
Guilty pleasure: Not telling
Pet Peeve: People playing Rockband and NOT rocking out!
The RPG based on my life would be called: Rockpwned

If I wanted to take over the world, I'd use one of these: Espers

Alleyway

 
Out of all the pastimes among students around the world, doodling in one's notes is one of the most universal. It doesn't matter if you are an artist or not; nothing gets a stick figure finished faster than a professor talking in a dull monotone. While people like me usually resort to drawing stick figures or faces, Academy of Art University graduate Victor Hao would often find himself sketching more detailed characters in the margins of his notes as he killed the minutes until his class finished. Even in his figure drawing class at art school, Victor would often mix his work for class with works of his own. It was in this class that Victor was "caught" drawing manga - by a classmate who just happened to know another manga fan with experience in the industry: Manga - The Complete Guide author Jason Thompson. Today, that chance meeting and Victor's figure drawing have helped shape his future in a way he never imagined. Now just months out of college, his project with Thompson, King of RPGs, is scheduled to hit store shelves in January. The artist admits that the forthcoming release is beyond anything he could have ever imagined. "I once thought that I would never have the chance to work on comics professionally," says Victor, who majored in 3D animation and is still pursuing jobs as an animator. Doing both comics and animation has been hard work, but Victor is quick to cite the support he's received doing RPGs as a reason he's kept going. "Everyone has been so helpful," says Victor. "It's really a dream come true for me."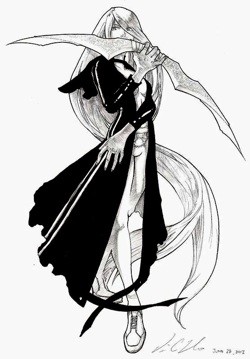 Girl in Black
Doodles or not, Victor's development as an artist first took shape around character sketches. Born in Valparaiso, Indiana and raised in Taiwan in his early years, Victor was often surrounded by people with a similar passion for art. "I started watching my older cousin and brother drawing," he recalls. "Of course, that influenced me to create my own stuff." After moving to Sacramento when he was in first grade, Victor kept up his newfound hobby and shared his work with family members. As he tells it, "I drew this picture of a dinosaur getting kicked out of a restaurant, and my mom thought it was hilarious. That experience made me want to give that kind of enjoyment to others." Inspired by Dragon Ball manga he read in Taiwan and American cartoons like Looney Tunes, Victor began tracing characters and soon moved on to drawing original sketches. He also took note of the movements and patterns of the cartoons he watched, drawn to the inner workings of animation at an early age. As he grew up and made his way through middle and high school, Victor began drawing his own comics as well - although he admits that he didn't get that far. "I had a lot of problems with storytelling," says Victor, who kept watching animation and reading comics as he grew up. It was just a matter of time before he found his way back to manga through titles like Berserk and the work of Inoue Takehiko. More significantly, Victor became a huge fan of video games, drawn into the fluid animation of fighting games and RPGs like Xenogears and the Final Fantasy series. As his artistic abilities (and interests) grew, the time came for Victor to decide on a career path. In accordance with the wishes of his family, Victor gave thought to majoring in Math, the sciences, and other fields. However, he found that he kept gravitating back towards the field he had a true passion for. As he puts it, "I just couldn't get away from the desire to work in art when I thought about my future." In the end, Victor landed at the Academy and began working in animation - a choice that he knew would make for a tough career path, but one that he wouldn't regret.

Baiken (Guilty Gear fanart)
After a childhood filled with character sketches and studying the nuances of animation, it should come as no surprise that Victor's work often seems to combine the two. "I always try to see the comic as a scene in a movie," he says. "I usually try to compose scenes a certain way based on the perspective of the shot." The influence of animation over Victor's composition is strong, and he is quick to admit that a few years of animation classes have only helped reinforce what he calls a "cartoony" look in his own work. In terms of storytelling and character portrayal, Victor has taken another cue from the gestures and movements in animation by trying to portray his characters with as little dialogue as possible. His toolbox reflects his background as well: for his comics, Victor used to do all of his initial sketching in pencil before scanning pages and editing them in numerous programs to get the balance right. "At first, I would pencil out the sketches, scan it into Corel Painter, ink it, import it into Manga Studio for toning and further inking, and then into Photoshop for special effects and text," says Victor, adding that he's begun to start work in digital form to make the entire process faster. He's happy to say that his productivity has improved, but claims that the transition to digital work has had downfalls. "On paper, my work feels more natural and controlled," says Victor. "I'm still adjusting to digital work that isn't animation."

King of RPGs
Admittedly, when his classmate caught him sketching characters in class, Victor says that the concept of working in comics was like a dream he had let go of. "I had worked with writers before, some of whom had offered me gigs, but I wasn't sure what to expect," says Victor, who first met with Jason to discuss characters and the potential of the
King of RPGs
project before a publishing company was even involved. When Victor was asked to take the project on, he dove into the material while Jason continued promoting the project to publishers. It was when Del Rey made an offer that Victor realized that this project would be unlike the ones he had attempted before - and that his future held more than just working in animation. Of course, the project came with another new experience: working with a writer. "I've had to re-edit a few pages because I wasn't familiar with some of the games featured," says Victor. Furthermore, the process of working on
King of RPGs
has involved a lot of adjustment in how Victor sets up action scenes, which translates to more work but ultimately gives him a chance to develop his skills - and add his own touches to the story as well. "Jason gives me a lot of freedom with designs," says Victor. "He thumbnails things out and has an idea of how things should look, but he's always cool about discussing scenes and making changes if we need to." Although grasping the nuances and style of tabletop RPGs have resulted in more edits and work for Victor, the storyline of
King of RPGs
seems to fit well for someone who is still an avid fan of video game RPGs. "There's a Japanese RPG fan in the story named Mike, and I feel like I relate to him," says Victor, who says that some physical traits of the characters match his own and that it isn't hard for him to get personally involved in the creative process.
His plans may have been to work in animation, but for the near future, it looks like Victor is going to keep working in the realm of comics. He's currently illustrating the second volume of King of RPGs, cranking out pages as he spends his evenings tweaking his animation demo reel. "It's tricky working on both," he confesses, adding, "I just try to accomplish as much as I can with the comic and then return to work on the demo reel." Considering his experience in both fields, it may not be a stretch to see Victor working with animation and comics simultaneously. While that prospect would intimidate some, Victor says that doing both would be ideal. "I'm waiting to see how the comic does, but I still want to do animation just as much," says Victor. "I'll just keep at it and see where things go." It is undeniable that Victor has come a long way from drawing dinosaurs for family members, but what motivates him hasn't changed at all: the desire to use his art to entertain people on a grand scale. With a few volumes of King of RPGs and other projects on the horizon, it seems that Victor will get his wish.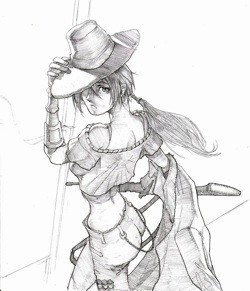 Cowgirl
---


ANN: We talked about how your work in animation has affected perspective in your work. What made you decide to use the "fish eye" lens perspective on "Alleyway," and what kind of influences lie behind your use of this perspective?

Perspective lines, Alleyway
Victor Hao: I mimicked the fish-eye lens perspective with the use of vertical 2-point perspective with the bottom vanishing point being right below one of the characters which gives it an extreme angle which results in what it seems like a fish-lens.
I've always been a big fan of different, unique ways of using perspective to illustrate a sequence or shot, and so many of my influences come from different comics and anime. In particular, the movie Mind Game uses a lot of these extreme shots and I recommend the movie to anyone who wants to be blown away with the use of perspective within their shots. Naruto also uses a lot of fish-eye lens and extreme angles - stuff like that just jumps out at me all the time and I just can't stop staring. It can really make a normal scene or shot seem much more interesting to look at.
ANN: Having worked with Jason Thompson at length, what do you think are your biggest similarities and differences as artists? Do you feel like his work and style has influenced yours in any way, and if so, how?
Victor: Jason Thompson is an amazing artist. I take a look at his panels and I just can't put the page down because of all the minute and subtle details in his backgrounds. I can never think of that much stuff for the background instead I tend to focus on my characters more. I think Jason's a matte painter on the inside just itching to get out. (laughs)
Jason's art style has definitely influenced King of RPGs. In all the comical scenes, every bulging eye look, every scream has Jason written, err, drawn over it. I might have pushed it a little more with the expressions and so on, but the influence is certainly Jason's.

Jojo group shot (musician fanart)
ANN: We talked about the influence of animation on your comics; has comics exerted a similar influence on your animation work? Compared to comics, how does your work flow and creative process differ when working with animation?
Victor: Comics has been a big influence on my animation work. Because comics are basically images used to convey a story or action, it's a very basic form of communication - and animators use similar work in their animation as reference for their shots. It's like a blue print for animation. I've improved at drawing quick poses, action movements and so that affects the workflow of my animations and the overall qualities.
ANN: You've made the leap into comics by working with a writer. How has this experience affected your outlook on the comics industry? What advice would you give to other artists who are considering working with someone else's material?
Victor: Network! You never know if that one person in your Figure Drawing class knows a writer that needs an artist. Jason gave me a lot of freedom in my designs, but when having to work on another person's story and characters, you have to be prepared to have some restrictions on your own ideas and to have to complement your style with the writer's style to make it work.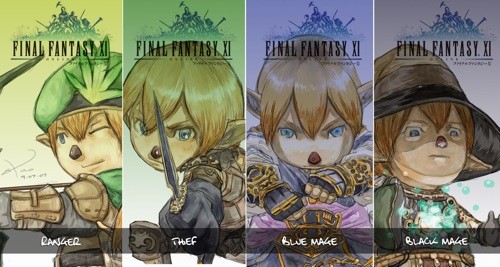 Final Fantasy XI fanart
---
If you'd like to check out Victor's other work, you can visit his
homepage
or check out his
Deviant Art
account. All the info about
King of RPGs
can be found at the
official site
for the series.
---
Are you an aspiring manga artist looking for some extra page views? Do you have a friend or loved one who draws extremely good original manga but needs a boost? Don't just sit there! Submit two links to your work, including one original piece (no file attachments please! File attachments は魔法のドーナツを食べさせてからマジ凄いロボットに大変身!), to evan [at] animenewsnetwork dot com, and you could be featured in a future Gallery column!
All works © Victor Hao, King of RPGs © Victor Hao and Jason Thompson.
---