×
remind me tomorrow
remind me next week
never remind me
Subscribe to the ANN Newsletter • Wake up every Sunday to a curated list of ANN's most interesting posts of the week.
read more
The List
7 Manga Banned Around the Globe
by Lynzee Loveridge,

Censorship of anime and manga is often met with derision by fans for its alteration of the source material. Anime targeted towards children or racy manga series have gotten their share of script changes, painted on bathing suits, and Christian imagery cut. It takes another level of parental hand wringing, or in some cases legal changes, to get a work outright banned. But it happens around the globe, both in the U.S., Japan itself, and abroad.

7. Ultraman: The Ultra Power (Malaysia) Last year, Malaysia banned the Ultraman: The Ultra Power manga presumably for its use of the word "Allah." The term for the Muslim god was used in a way that would be considered heretical when the superhero was compared to the deity. The country's Home Ministry department stated, "Ultraman is idolized by many children," and equating him with Allah will "confuse Muslim youth and damage their faith." Possessing a copy of the manga could garner a three year jail sentence and/or a fine of US$6,100.






6. Pokémon (Saudi Arabia) Pokémon as a whole was banned from Saudi Arabia in 2001 after the country's religious authority issued a fatwa against the franchise for promoting gambling and containing "Zionist" and Christian symbols. At the time of the ban, the world was in the midst of a "Pokémon-craze" that drew criticism from religious groups in Mexico and the U.S. The trading cards were especially popular and part of the source for gambling claims.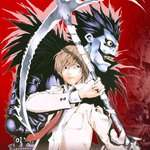 5. Death Note (China) The government of Beijing characterized the manga about Light Yagami using supernatural methods to murder criminals as an "illegal, terrifying publication" and issued the ban of Death Note and other horror stories to protect "physical and mental health" of students. The manga gained attention after imitations of the manga's notebook cropped up in Shenyang; more Death Notes would be discovered across the U.S. during the series' popularity. A New Mexico parent attempted to have the work banned from her local school district, but her plea was denied. Russian parents made a similar request to Vladmir Putin.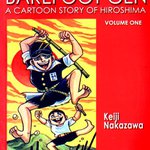 4. Barefoot Gen (Various Japanese schools) Once a teaching material on the horrors of World War II, schools across Japan have pulled their copies of Barefoot Gen citing either violence or derogatory terms used for the poor. Suspicions of Nationalist motives remain, but copies have been pulled at one time from Osaka's Izumisano City's schools, Matsue, and there were attempts by a group to pull it from Hiroshima as well for its "one-sided portrayal." In total, at least 13 local governments received requests to have the manga pulled from schools and libraries.






3. Dragon Ball (Maryland's Wicomico County Public School) A county council member managed to get the action-comedy manga pulled from elementary and middle schools in Maryland in 2009 due to "sexual content," specifically scenes involving "nudity, sexual contact between children and sexual innuendo among adults and children." In 1999, a parent described the Dragon Ball Z manga he bought for his four-year-old at TOYS R US as "softcore porn" and the series was subsequently pulled from all stores in the United States. Viz would censor content in the manga after the incident.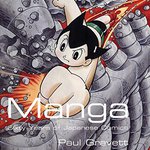 2. Manga, 60 Years Of Japanese Comics (San Bernardino County, California) Paul Gravett's compendium on the history of manga was pulled from libraries in San Bernardino County, California after a parent complained about its content. The response stated that the book contained "a couple of pretty graphic scenes, especially one showing sex with a big hamster, that are not especially endearing to our community standards." The book was ordered to be removed the county's Board of Supervisors chairman Bill Postmus.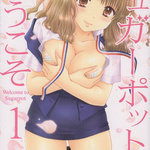 1. Welcome to Sugar Pot (Japan) Yuzupon's racy manga was one of the first officially pulled after the passing of Tokyo's Youth Healthy Development Ordinance put "harmful publications" in its sights. Other targeted works include Oku-sama wa Shōgakusei (My Wife Is an Elementary Student) and the incest-romance manga Aki Sora. Both also went out of print after the law passed, although Oku-sama wa Shōgakusei was able to continue online with some help from Ken Akamatsu (Love Hina). To Love-Ru -Trouble- Darkness and Yosuga no Sora were also evaluated. Whether more series will find similar fates due to the upcoming Japan 2020 Olympics remains to be seen.

The new poll: What anime series within the last five years would you most want to see on TV in your home country?
The old poll: Last week we asked what anime character would make the best boss. Here's the full results (entries under 1% omitted):
Roy Mustang (Fullmetal Alchemist)
Motoko Kusanagi (Ghost in the Shell)
Gintoki Sakata (Gintama)
Maou Sadao (The Devil Is a Part-Timer!)
Akane Tsunemori (Psycho-Pass)
Makoto Tachibana (Free!)
Yang Wenli (Legend of the Galactic Heroes)
Marika Kato (Bodacious Space Pirates)
Alicia Florence (Aria the Animation)
Balalaika (Black Lagoon)
Master Makarov (Fairy Tail)
Hozuki (Hozuki's Coolheadedness)
Monkey D. Luffy (One Piece)
Kakashi (Naruto Shippūden
Jacuzzi Splot (Baccano!)
Lelouch Lamperouge (Code Geass: Lelouch of the Rebellion)
Masato Katsuragi (Evangelion)
Justy Ueki Tylor (The Irresponsible Captain Tylor)
Commander Erwin Smith (Attack on Titan)
Umetaro Nozaki (Monthly Girls' Nozaki-kun)
Teletha Testarossa (Full Metal Panic!)
Rias Gremory (High School DxD)
Haruhi Suzumiya (The Melancholy of Haruhi Suzumiya)
Levi (Attack on Titan)
Klaus V. Reinheart (Blood Blockade Battlefront)
Gligamesh (Fate Series)
Captain Goto (Patlabor)
---
When she isn't compiling lists of tropes, topics, and characters, Lynzee works as the Interest Editor for Anime News Network and posts pictures of her son on Twitter @ANN_Lynzee
.
---
discuss this in the forum (132 posts)
|
this article has been modified since it was originally posted; see change history