Interest

Chinese TV Show That Copied 5cm per Second Wins Award

posted on by Crystalyn Hodgkins
Show's production company: all instances of plagiarism have been corrected
---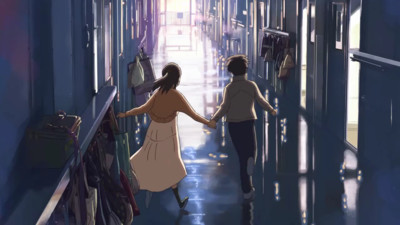 The popular Chinese television animation program Xin Ling Zhi Chuang (Spirit's Window), which was accused in 2009 of copying several backgrounds, with minor modifications, from Makoto Shinkai's 5 Centimeters Per Second anime film, has won the Guangxi Zhuang Autonomous Region's highest art and literature award, causing a big stir among Chinese Internet users.
Xin Ling Zhi Chuang began running nationwide on China Central Television (CCTV), a major state-owned television company in mainland China, in July 2009. After the show was accused of plagiarism, the show's production company launched an investigation. It reported that out of more than 2,500 sequences, 28 sequences resembled sequences from Shinkai's work. The company concluded that what happened was due to an insufficient final check on a subcontracting studio.
The show's production company reported that since November 2009, all of the parts of the show that plagiarized Shinkai's work were corrected. The art and literature office of the Guangxi Zhuang Autonomous Region Communist Party Committee's public relations department said that it will consider the reaction from Internet users about the award and will launch an investigation. It added that if the plagiarism suspicions cannot be cleared, it will "hand down a strict punishment."
Xin Ling Zhi Chuang is a series of short episodes that was produced by the local government's propaganda department and the Lanhai Technology animation company in Liuzhou, a city in the Guangxi Zhuang Autonomous Region of southern China. The program's introduction describes it as "a program produced for the youth of China, and animation to raise wholesome minds and teach a noble view of life."
Source: Searchina
---