News

Chinese TV Animation Accused of Copying 5cm per Second (Updated)

posted on by Egan Loo
Xin Ling Zhi Chuang propaganda program allegedly copied backgrounds
---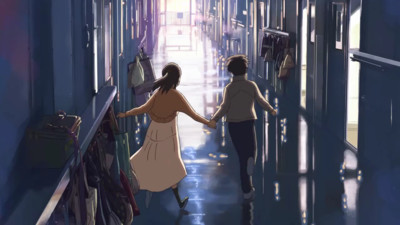 The popular Chinese television animation program Xin Ling Zhi Chuang (Spirit's Window) allegedly copied several backgrounds, with minor modifications, from Makoto Shinkai's 5 Centimeters Per Second anime film. The Narinari.com website has posted some of the comparison images that were uploaded to a Chinese forum. Xin Ling Zhi Chuang has been running nationwide on China Central Television (CCTV), a major state-owned television company in mainland China, since July.
According to Narinari, this series of 52 8.5-minute episodes is being produced by the local government's propaganda department and the Lanhai Technology animation company in Liuzhou, a city in the Guangxi Zhuang Autonomous Region of southern China. Lanhai Technology first announced the program on February 28. The program's introduction describes it as "a program produced for the youth of China, and animation to raise wholesome minds and teach a noble view of life."
Thank you to dormcat for major contributions to this article.
Source: Rocket News 24 via Searchina, Sina.com
Image © Makoto Shinkai/CoMix Wave Films
Update: The Gigazine website posted additional comparison images. A reporter for the Sichuan newspaper Tian Fu Zao Bao contacted Lanhai Technology on the matter, but the company refused to comment.
---