Interest

Metal Gear 25th Anniversary Book Collection Limited to 2,500

posted on by Sarah Nelkin
7-book art/data archive for the price of a Wii U, offered via random drawing
---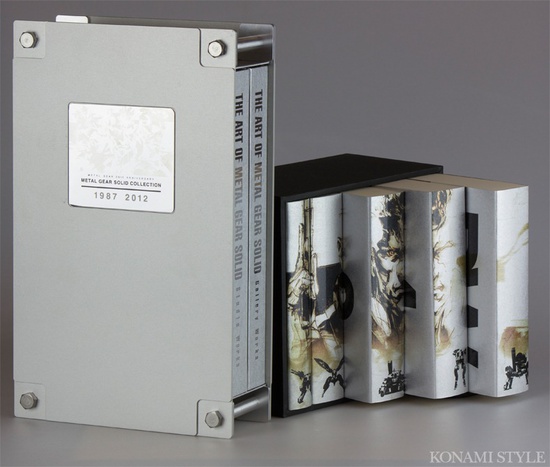 Konami began offering a special collector's set for the 25th anniversary of its Metal Gear game franchise. The set, which includes seven exclusive art and data books for the series, will be limited to only 2,500 copies. People can only purchase the set for 26,250 yen (about US$335) after being chosen among the winners of a random drawing on the KonamiStyle website.
The art books cover the works for the series from 1987 to 2012. They include the Metal Gear Solid Scenario Book, Metal Gear Solid 2: Sons of Liberty Scenario Book, Metal Gear Solid 3: Snake Eater Scenario Book, Metal Gear Solid 4: Guns of the Patriots, Metal Gear Solid Peace Walker Scenario Book, The Art of Metal Gear Solid Gallery Works, and The Art of Metal Gear Solid Studio Works. Each Metal Gear 25th Anniversary Metal Gear Solid Collection also comes with a unique serial code, a collector's box, and an aluminum alloy case for the two art books.

The first game of the series, Metal Gear, debuted in 1987 for the MSX2 home video gaming console. Hideo Kojima, original designer for the Metal Gear Solid series, announced the next numbered installment, Metal Gear Solid 5, this past June.
[Via Siliconera]
---