Interest

Soccer Players Recreate 2nd of Captain Tsubasa Manga's 'Dream Shoots'

posted on by Bamboo Dong
The official website for Youichi Takahashi's Captain Tsubasa manga has updated with the second in the series of "Dream Shoot" videos, in which professional soccer players recreate iconic moves from the series.
In the second video, Kawasaki Frontale midfielder Kengo Nakamura and striker Yoshito Ōkubo team up to pull off Shunko Sho's "Handou Shu Soku Jin Hou" (roughly "Rebound speed kick cannon shot") scene from the manga: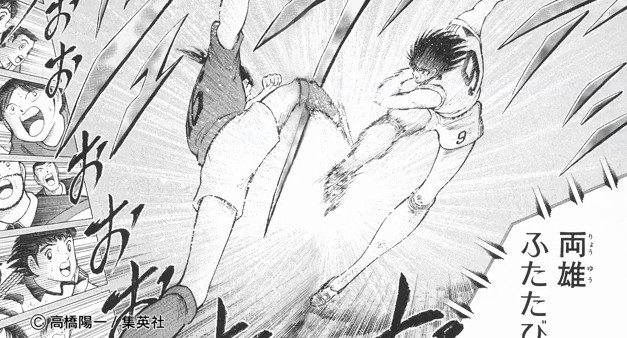 Japan is competing next month in the 2014 FIFA World Cup in Brazil. They are in Group C along with Colombia, Greece, and Côte d'Ivoire.
---
This article has a follow-up:
Pro Japanese Soccer Players Recreate 3rd Captain Tsubasa Dream Shoot
(2014-06-03 19:00)
follow-up of
Top Japanese Soccer Players Recreate Captain Tsubasa Manga's 'Dream Shoots'
RightStuf - Anime, Manga and More