Interest

Yowamushi Pedal Camera Lets You Pose with the Characters

posted on by Bamboo Dong
Yowamushi Pedal and Casio are teaming up for a special Yowapeda-themed Casio EXILIM digital camera, which is due out in mid-May.

The camera features a 20.1 megapixel CCD sensor and a 6x 26-156 mm equivalent optical zoom lens, packed in a specially engraved body that bears the emblems of the top four teams at the Inter High—Sohoku High, Hakone Academy, Kyoto Fushimi High, and Hiroshima Kureminami Tech.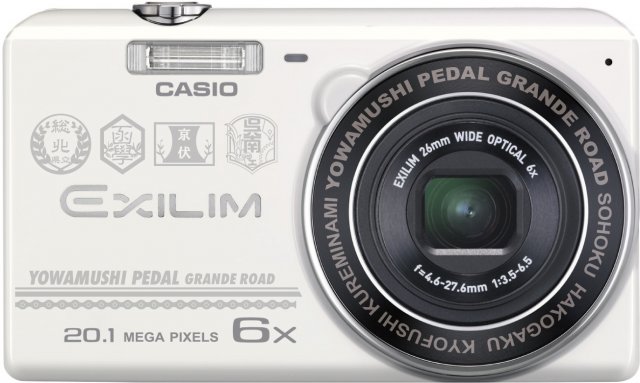 Better yet, the camera also comes with Casio's "Dynamic Photo Function," which allows the user to cut and copy subjects from one photo to the next, as well as insert themselves in scenes with Yowamushi Pedal characters.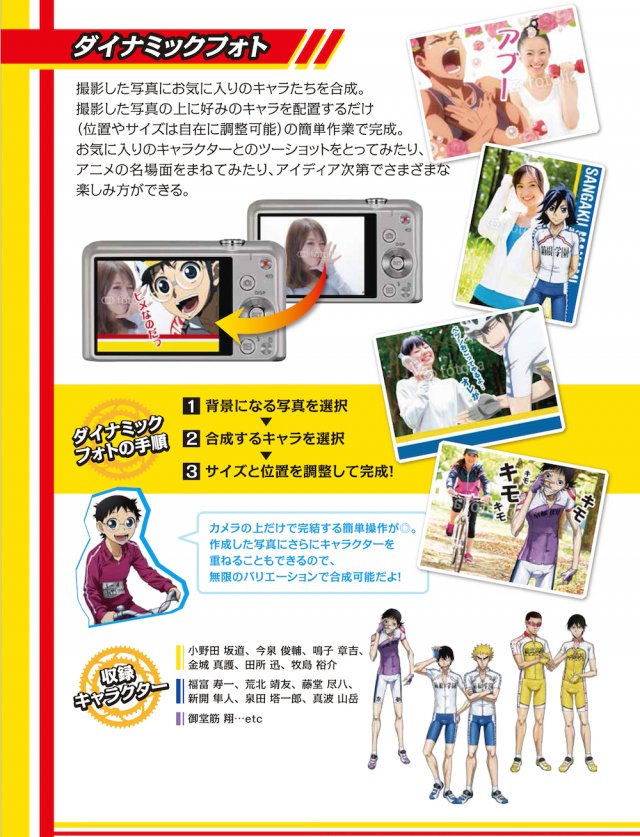 The camera is priced at 27,000 yen (about US$224) and comes with a Sohoku pouch and strap set. For an extra 3,000 yen (about US$25), fans can get additional pouches and straps for the other three teams.

[Via Comic Natalie]
---