News

Bost Announces Global Anime Video-on-Demand from Japan (Updated)

posted on by Egan Loo
Support for Windows, Mac OS, Linux, Firefox, Opera, Safari announced
---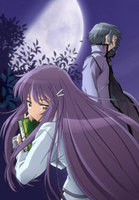 A company called BOST Digital Entertainment has announced plans to launch an international online video service that will deliver anime "direct from Japan." According to the company's announcement that is dated November 26, BOST will stream the Hanbun no Tsuki ga Noboru Sora (Looking Up At The Half-Moon) teenage romance, the Ballad of a Shinigami (Shinigami no Ballad: momo the girl god of death) supernatural anime, and the Keitai Shoujo (Mobile Girl) romantic comedy.
The company says the service will support "the major computing platforms such as Windows, Mac OS, and Linux, and is compatible with major web browsers (Internet Explorer, Firefox, Opera, Safari)." BOST has not specified which language or languages that the service will support, and the company's website is currently displaying a "Coming Soon" notice.
Hanbun no Tsuki ga Noboru Sora is a bittersweet romantic comedy about two teenagers who find themselves in the same hospital. In the 2006 six-episode series, a boy named Yuichi tries to befriend a girl named Rika despite her aloofness, and eventually learns a secret about the girl. The story is based on a light novel series written by Tsumugu Hashimoto and illustrated by Keiji Yamamoto. In addition to the anime, the light novels also inspired an ongoing manga in the Monthly Dengeki Comic GAO! magazine and a 2006 live-action television drama series.

Ballad of a Shinigami is another 2006 six-episode anime series based on light novels. Author K-Ske Hasegawa and illustrator Nanakusa created this story about young girl named Momo, who happens to be a Shinigami (a God of Death). She and her black cat familiar Daniel travel the world and meet the dearly departed and the people they leave behind. The story was also adapted into a manga in the LaLa and LaLa DX shōjo magazines and a 2007 live-action television drama series. Seven Seas Entertainment plans to start releasing the light novels in English in March of 2008.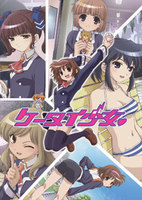 Keitai Shoujo is a miniseries of original net animation shorts that was inspired by a romance-simulation game on Japanese mobile phones. The five episodes and one epilogue video center around different girls in a high school boy's life. When the anime premiered earlier this year, viewers could vote on which girl would become the boy's girlfriend. The anime's name comes from the boy's mobile phone, which has transformed into a miniature girl. If the boy does not find a girlfriend by Christmas, the "mobile girl" will disappear. The original mobile phone game inspired a personal computer game and an ongoing live-action television drama series.
BOST states that it has signed licensing deals with the Japanese anime production companies Pony Canyon, Inc. and Milky Cartoon Co. Ltd. Pony Canyon produced Hanbun no Tsuki ga Noboru Sora and Ballad of a Shinigami, and Milky Cartoon deals with 2D and 3D animated works, including Pecola and other children's programming. According to an event description for a November 14 investors' seminar held by the company, the Tokyo-based firm was established with 20 employees and was capitalized with 4.9 million yen (about US$45,000).
Update: The company has informed ANN that it consists of only five employees.
---
This article has a follow-up:
Bost Launches Global Anime Video-on-Demand from Japan
(2007-11-26 03:18)