News

Vertigo Entertainment Developing U.S. Death Note Remake

posted on by Egan Loo
CW's Undercover writers/producers Vlas and Charles Parlapanides to pen script
---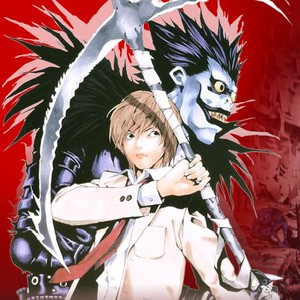 The production notes for the recent horror films Shutter and The Strangers both reveal that America's Vertigo Entertainment is developing a remake of the Death Note franchise and has hired Vlas and Charles Parlapanides to write the screenplay. In Tsugumi Ohba and Takeshi Obata's hit Death Note manga, a teenager finds a notebook with which he can put people to death by writing their names. He begins a self-anointed crusade against the criminals of the world, and a cat-and-mouse game begins with the authorities and one idiosyncratic genius detective.
Vertigo Entertainment (no relation to DC Comics' Vertigo imprint or the United Kingdom's Vértigo Films) has developed or is developing remakes of Ju-on (The Grudge), Dark Water, Infernal Affairs (The Departed), Gin gwai (The Eye), Shutter, My Sassy Girl, Jungdok (Possession), and Janghwa, Hongryeon (The Uninvited). The Parlapanides brothers are writers and executive producers of Undercover, an update of the 21 Jump Street television series which is under development for The CW network.
The Death Note manga has already been adapted into two Japanese live-action films with one spinoff film, an animated television series, assorted television specials, and novels. Viz Media is releasing the manga, the anime series, and a novel, while Viz Pictures released the first Japanese live-action film in theaters in May.
Source: ShockTillYouDrop.Com
---