News

Shanghai Expo Detains Man for 'Otaku Rebellion Army' Shirt

posted on by Egan Loo
Taiwanese writer Lucifer Chu held for 40 minutes for wearing "sensitive words"
---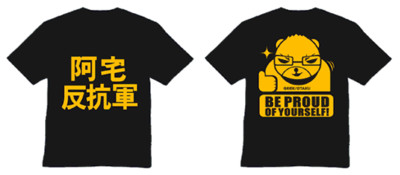 Not-So-Daily Link of the Day: The TVBS television news channel and other Taiwanese media sources are reporting on Friday that a Taiwanese writer was temporarily detained at the Expo 2010 Shanghai China event due to his "Otaku Rebellion Army" (阿宅反抗軍/御宅反抗軍) shirt. According to writer and education advocate Lucifer Chu (Chu Hsueh Heng), he was questioned by police for about 40 minutes since his T-shirt contained "sensitive words." Chu told TVBS, "The police thought my T-shirt was sensitive and gave me another one…. I urge Taiwanese people not to wear T-shirts carrying 'sensitive words' to the Expo."
Chu made his living translating Lord of the Rings, Dragonlance, and other fantasy books into Chinese. However, he now works to promote open-source education through the Opensource Opencourse Prototype System, a Chinese spinoff from the Massachusetts Institute of Technology's OpenCourseWare project.
Source: AFP
---