News

Siren Visual Announces Welcome to the NHK and Kaiba Release Dates

posted on by Christopher Macdonald
Both series coming to DVD on June 17.
---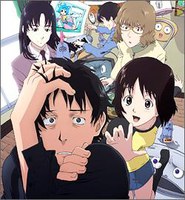 Siren Visual has announced that Welcome to the NHK and Kaiba will both be released on DVD on June 17.
Welcome to the NHK will be released in a 4-disc DVD set that includes the entire 24 episode series for $49.95. Welcome to the NHK follows a hikikomori named Tatsuhiro Satō, who after four years of unemployment suddenly finds himself receiving help from the mysterious Misaki Nakahara, who claims she can cure him of his hikikomori lifestyle. The 2006 TV series is based on the eponymous novel by Tatsuhiko Yakimoto. It was initially released in English by ADV Films in the USA in 2007. Siren's release will include the English audio track produced for ADV's release, however the video is encoded native to PAL from DigiBeta source tapes

Masaaki Yuasa's Kaiba, a 12-episode science-fiction love story, will be released as a 2-disc, subtitled set for $49.95. Kaiba was produced at Madhouse and won the Prize for Excellence at the 12th Japan Media Arts Festival, Kaiba was initially broadcast by Japanese TV network WOWOW in April 2008 and has never before been released in English.
---