News

Madman Entertainment Presents The Mighty Kaiju Battle!

posted on

2013-07-16

16:30 EDT by Jon Hayward
In honor of Pacific Rim, Madman is holding a fan-vote battle to determine the most popular giant battle in their range of titles with prizes for fans;
---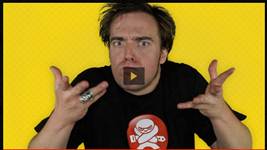 The competition is simple, Madman have created a series of videos with their "Kaiju Kaptain" John Robertson talking up the various fights. Fans are then asked to view the videos and leave a comment through the Facebook form. After commenting if fans want to enter for the big prize they just need to
fill out this online form
to be entered into the draw. In addition there are spot prizes for comments on individual videos.
The grand prize is a collection of every title in the battle on DVD alongside a S/ S.H. Monster Arts Godzilla 1995 figurine and a Robot Damashi ZZ Gundam figurine. There will be one winner from Australia and one from New Zealand, however the NZ winner will just receive the DVD's. The competition closes on the 31st of July 2013.
If you would like to view further information on the Madman Kaiju Battle, please view their press release here.
---