News

Wizard Barristers TV Anime's 3rd Promo Previews Lia's Theme Song (Updated)

posted on by Crystalyn Hodgkins
---
Pony Canyon began streaming the third promotional video on Wednesday for the Wizard Barristers: Benmashi Cecil television anime series. The video previews Lia's theme song "Justia." The series will premiere on Tokyo MX on January 12, and will also air on Sun TV, KBS Kyoto, TV Aichi, AT-X, and BS11.
The show's official website has also updated with more cast members. Chafurin will play Tobiro Kamakiri, Yui Taya will play Batta Mitori, Daisuke Ono will play Shibuki Kujira, Rikiya Koyama will play Makusu Shimon, Yasuhiro will play Sango Sazanami, Hideshi Hara will play Sayachi Kajino, and Rie Miyoshi will play Megumi Sudo.
Additionally, Rui Tanabe will perform the ending theme song "Blue Topaz."
The show takes place in Tokyo in 2018, where normal humans and those who can use magic coexist. As a result, there are laws against using magic, and a "magic courtroom" exists to preside over lawsuits regarding magic use. In these cases, "Benmashi" or wizard barristers defend those who use magic. The anime follows Cecil, the youngest Benmashi in history, and her associates as they defend clients in these cases.
Yasuomi Umetsu (Kite, Galilei Donna), who is credited as the show's original creator, is directing the series and handling the series composition at the studio ARMS (Elfen Lied, Kite, Queen's Blade: Rebellion). Michiko Itou (Henneko, il sole penetra le illusioni ~ Day Break Illusion) is writing the scripts. Tatsuya Tomaru and Katsumi Matsuda are serving as chief animation directors, and Kayo Konishi and Yukio Kondoo (MOKA☆) are handling the music.
The main cast includes:
Rui Tanabe (Kin-iro Mosaic) stars as 17-year-old Cecile Sudo, the youngest Benmashi in history who works at the Tokyo Ueno Butterfly Law Office


Kei Shindou (No. 6's Inukashi, Ikki Tousen's Gentoku) will play 22-year-old Natsuna Hotaru, a cool rookie Benmashi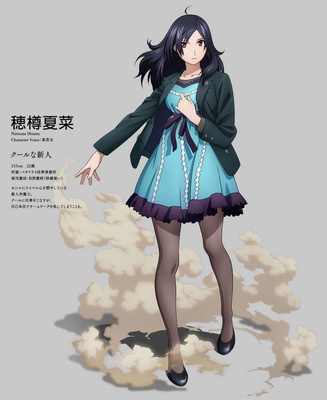 Hiroki Touchi (Mobile Suit Gundam 00's Lassee Aeon, Fairy Tail's Pantherlily) will play 27-year-old Mitsuhisa Hachiya, a courtroom terminator


Ayana Taketatsu (K-ON!'s Azusa, Sword Art Online's Suguha) will play 21-year-old Moyo Tento, a paralegal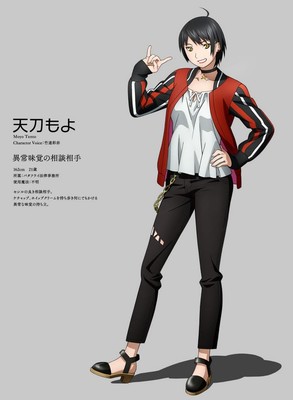 Miho Arakawa (Penguindrum's Himari) will play 23-year-old Tsunomi Kabutohara, an associate and an airhead who does things at her own pace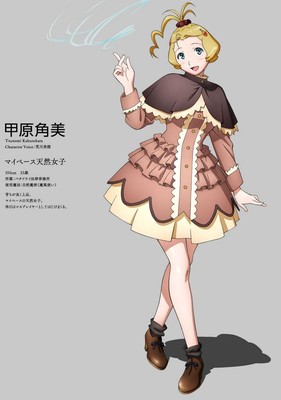 Rumi Ookubo (Yuruyuri's Chinatsu, Galieli Donna's Kazuki) will play 24-year-old Koromo Sasori, an associate with a nice body who loves erotic jokes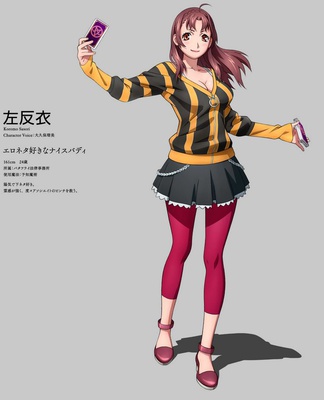 Ayumi Tsunematsu (Fate/Zero's Maiya, Hanasaku Iroha's Takako) will play 32-year-old Ageha Chono, a bossy woman who is a senior partner in the Butterfly Law Office


Wataru Takagi (Detective Conan's Genta, Hajime no Ippo's Masaru) will play 28-year-old Seseri Chono, an unexpected gentleman who is also a senior partner at the Butterfly Law Office


Junichi Suwabe (Bleach's Grimmjow, Fullmetal Alchemist's Greed) will play 25-year-old Kiba Sameoka, the senior partner of the rival Shark Knight law office


Marina Inoue (Haganai's Yozora, Minami-ke's Kana) will play 23-year-old Quinn Erari, a career police inspector in section 1 of the Metropolitan Police Department


Katsuyuki Konishi (Hyouka's Takeo, Kill la Kill's Tsumugu) and Norio Wakamoto (Code Geass' Charles Zi Britannia, Sengoku Basara's Oda Nobunaga) will also voice characters the series.
Update: Embedded new video.
---