×
remind me tomorrow
remind me next week
never remind me
Subscribe to the ANN Newsletter • Wake up every Sunday to a curated list of ANN's most interesting posts of the week.
read more
News

Toshihiro Kawamoto to attend SMASH as special guest

posted on by Jon Hayward
Co-founder and director from Bones,
Toshihiro Kawamoto
will be attending SMASH 2014 in August as a special guest.
---
SMASH made the announcement through their facebook page on Sunday the 18th of May 2014, you can read the press release here. Toshihiro Kawamoto is the third guest to be announced for SMASH, joining previously announced guest Kotono Mitsuishi (Sailor Moon, Neon Genesis Evangelion, Gundam Build Fighters).
SMASH 2014 (Sydney Manga and Anime Show) will take place at the Rosehill Gardens in NSW on Saturday the 9th and Sunday the 10th of August 2014.
While there are currently no details as to where you can see Toshihiro Kawamoto at SMASH 2014, we will post any updates as they occur. And tickets to attend SMASH go on sale on Monday the 19th of May in the evening.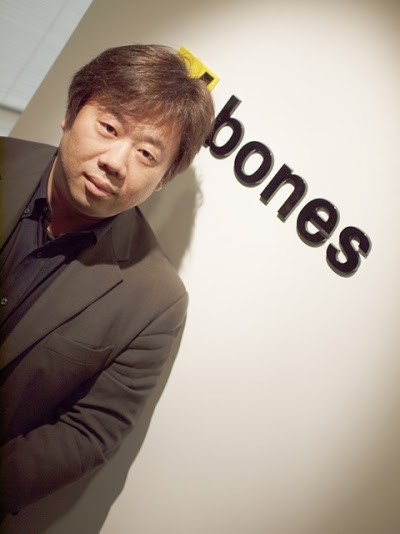 Toshihiro Kawamoto
Being a character designer, animation director and co-founder of Studio BONES, Toshihiro Kawamoto has worked on some incredible titles. Kawamoto is best known for his work as the lead character designer and animation director on Cowboy Bebop. He started as a in-between artist on series including Mobile Suit Gundam, Urusei Yatsura, Maison Ikkoku and Dirty Pair. After his work on Arion in 1986 he went on to work on more Sunrise projects as a key animator, including Mobile Suit Gundam ZZ which lead to Kawamoto creating the character designs for Mobile Suit Gundam 0083: Stardust Memory, Golden Boy and Mobile Suit Gundam: The 08th MS Team.
In 1998 Toshihiro Kawamoto founded Studio Bones with fellow Sunrise staff members Masahiko Minami, Hiroshi Ōsaka and Toshihiro Kawamoto. One of Studio BONES earliest works being collaborating with Sunrise on Cowboy Bebop: Knockin' on Heaven's Door and Kawamoto went on to serve as key animation director for Sword of the Stranger, Escaflowne: The Movie, Fullmetal Alchemist, and Eureka Seven. He has since supplied character designs for Wolf's Rain, Gosick, Tenkai Knights and most recently Noragami.
About SMASH
The Sydney Manga and Anime Show is a (now) two day convention to be held in it's new home at the Rosehill Gardens in Western Sydney. SMASH has traditionally hosted Japanese voice-actors and musical acts as special guests but SMASH also hosts the Australian nationals of the Gunpla Builders World Cup and now the Australian preliminaries of the World Cosplay Summit.
Details
Where: Rosehill Gardens, James Ruse Dr, Rosehill NSW 2142.
When: Saturday the 9th and Sunday the 10th of August 2014.
Cost: Advanced (pre-purchased) tickets are from $30 for Saturday. $25 for Sunday and $50 for the weekend. On the Door prices are all $5 more.
Website: http://www.smash.org.au.
Photo © Toshihiro Kawamoto
---