News

Japanese Box Office, July 5-6

posted on by Karen Ressler
---

The American live-action film All You Need is Kill (Edge of Tomorrow), based on the novel by Hiroshi Sakurazaka, opened this week at #2. Tom Cruise and Emily Blunt star in the film about a man who relives the same war against aliens over again each time he dies. The novel also spawned a manga by artist Takeshi Obata (Hikaru no Go, Death Note, Bakuman.) and writer Ryōsuke Takeuchi (ST&RS). The film ranked #2 on Box Office Mojo's chart and earned 259,132,699 yen (US$2,550,594) on 632 screens over the weekend for a total of 459,702,388 yen (US$4,524,920).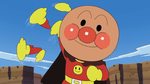 Soreike! Anpanman: Ringo Bōya to Minna no Negai (Let's Go! Anpanman: The Apple Boy and Everyone's Wishes), the latest film starring the kids' character Anpanman opened this week at #5. In the film, which is the first film in the series since creator Takashi Yanase's passing last year, Anpanman teams up with his rival Baikinman to help a guest character named Ringo Bōya (Apple Boy) find the magic seed and save the world's apples from poison. Mao Inoue and Keisuke Okada guest star as Ringo Bōya and the black witch Majoora, respectively. The film will air along with the short film Tanoshikute Asobi: Mama ni Natta Kokin-Chan. The film ranked #6 on Box Office Mojo's chart and earned 71,515,985 yen (US$704,036) on 152 screens.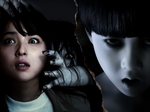 Ju-On: Owari no Hajimari (Curse Grudge: Beginning of the End) stayed at #6 in its second weekend. The newest film in the Grudge/Ju-On series stars Nozomi Sasaki as a schoolteacher named Yui who goes to investigate her student's home after he is absent. The student (Kai Kobayashi) lives in a house hiding a horrific secret. Yui must relive the horrors that took place there 10 years ago and find the truth hiding in the home. The film also ranked #6 on Box Office Mojo's chart and earned 70,396,466 yen (US$693,015) on 122 screens for a new total of 221,895,167 yen (US$2,184,480).

The documentary film Documentary of AKB48 The Time has come Shōjo-tachi wa, Ima, Sono Senaka ni Nani wo Omou? premiered this week at #10. The film, which is the fourth documentary about the idol group, will cover the group's activities from January 2013 to June 2014, with particular focus on the recent attack on two of the group's members at a handshake event and reactions from the other members in the second half. The film also ranked #10 on Box Office Mojo's chart and earned 43,659,605 yen (US$429,734) on 126 screens for a new total of 59,599,223 yen (US$586,664).

The Saint Seiya: Legend of Sanctuary CG film fell from #9 to #12 on Box Office Mojo's chart in its third weekend and earned 24,015,856 yen (US$236,384) on 146 screens for a new total of 219,528,211 yen (US$2,161,137). The film adapts Sanctuary arc from Masami Kurumada's original Saint Seiya mythological fantasy manga of "Bronze Saints vs. Gold Saints." Keiichi Satou (Tiger & Bunny, Ashura), is helmed the project, and Kurumada is credited as the original creator and chief production supervisor.
Sources: Kogyo Tsushinsha, Box Office Mojo
---
This article has a follow-up:
Japanese Box Office, July 12-13
(2014-07-21 05:30)
follow-up of
Japanese Box Office, June 28-29