News

Monster Hunter's Universal Studios Attraction Previewed in Video

posted on by Egan Loo
Life-size Zinogre, Seregios, Felyne recreations; Zinogre Tail churros, Felyne & Melynx buns offered
---
The Mainichi Shimbun paper's MaiDiGi service previewed Universal Studios Japan's Monster Hunter attraction that just opened this past weekend.
The attraction features live-size recreations of Zinogre, Seregios (the first one ever of the new main monster in Monster Hunter 4 Ultimate), and Felyne.



Attendees can download the Star Knight Sword weapon (January 23-March 17), Star Knight Series armor (March 18-May 10), Magical Cat Series equipment (January 23-March 17), and Guild Card background (January 23-May 10) for their Monster Hunter 4G game.

Visitors can collaborate in a time attack game to win presents.

Other life-size recreations of Monster Hunter 4 Ultimate weapons and props are on display for the first time.

For dining, the park is offering "Zinogre Tail Churritos" (churros), Felyne Chinese pork buns, Melynx pizza buns, "Roasted Meat G," and a gummy candy version of the Catspaw.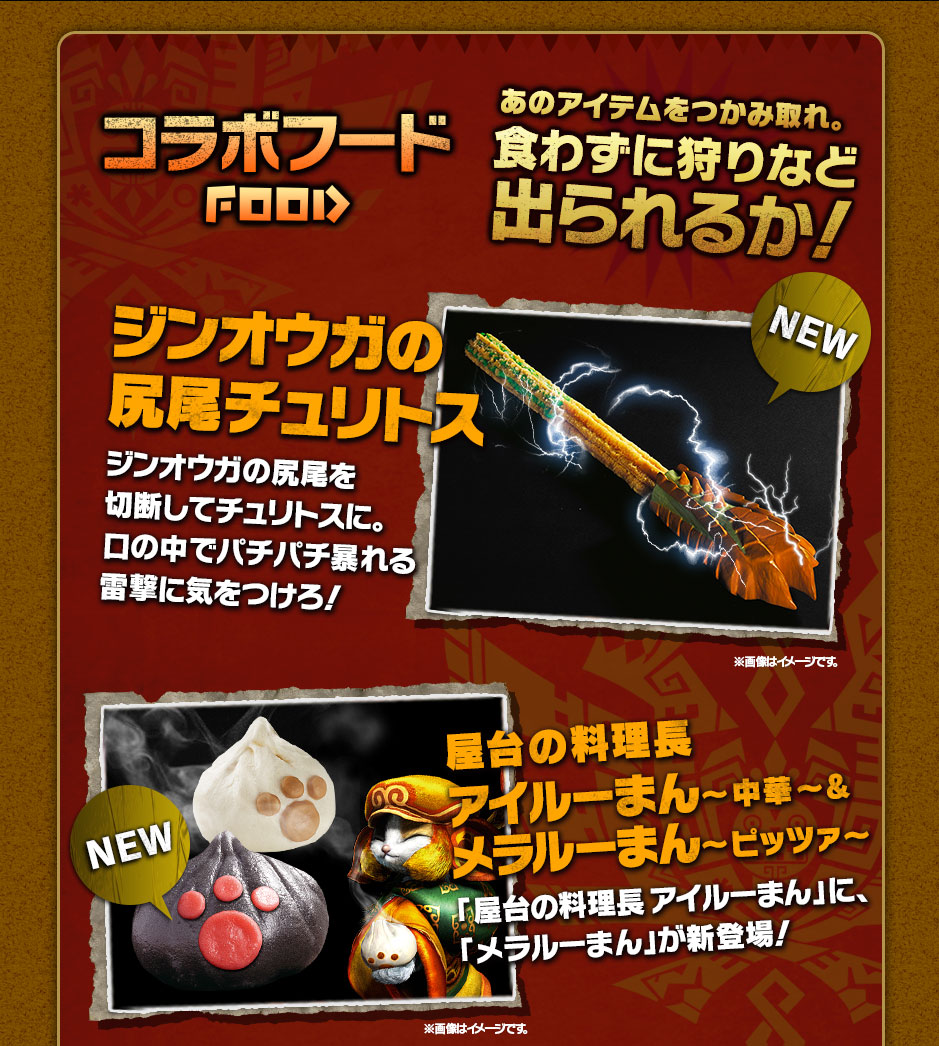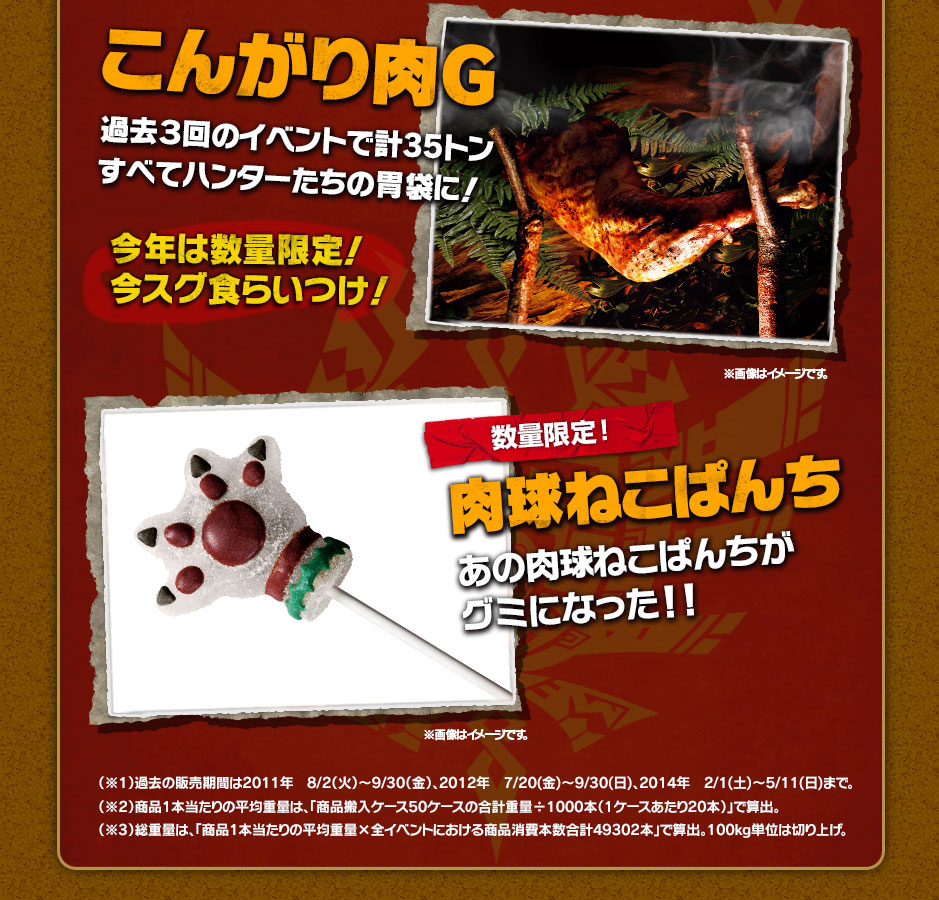 The park is also offering original figures and other goods that cannot be bought elsewhere. Visitors can take "Real Hunter Photos" of themselves taking on the Seregios.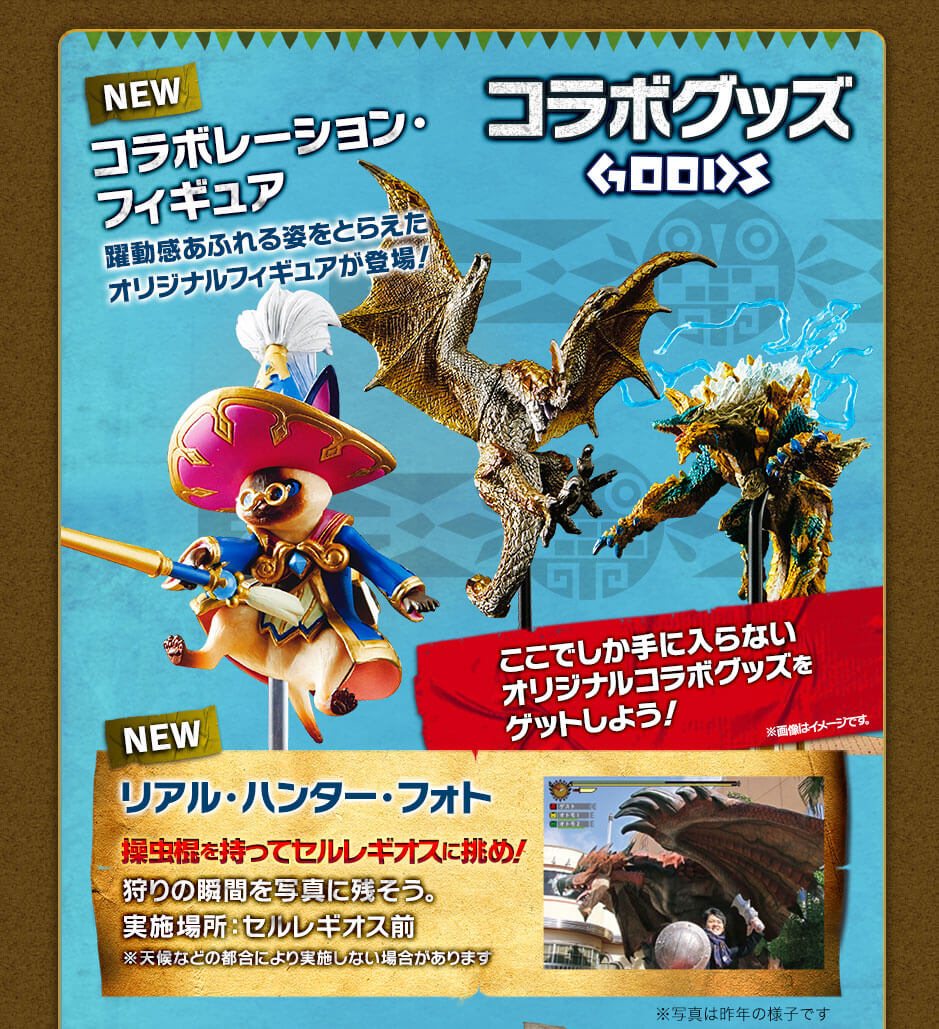 Carnival games give away prizes for paintball marksmanship, and face painting is offered for visitors who buy make-up kits.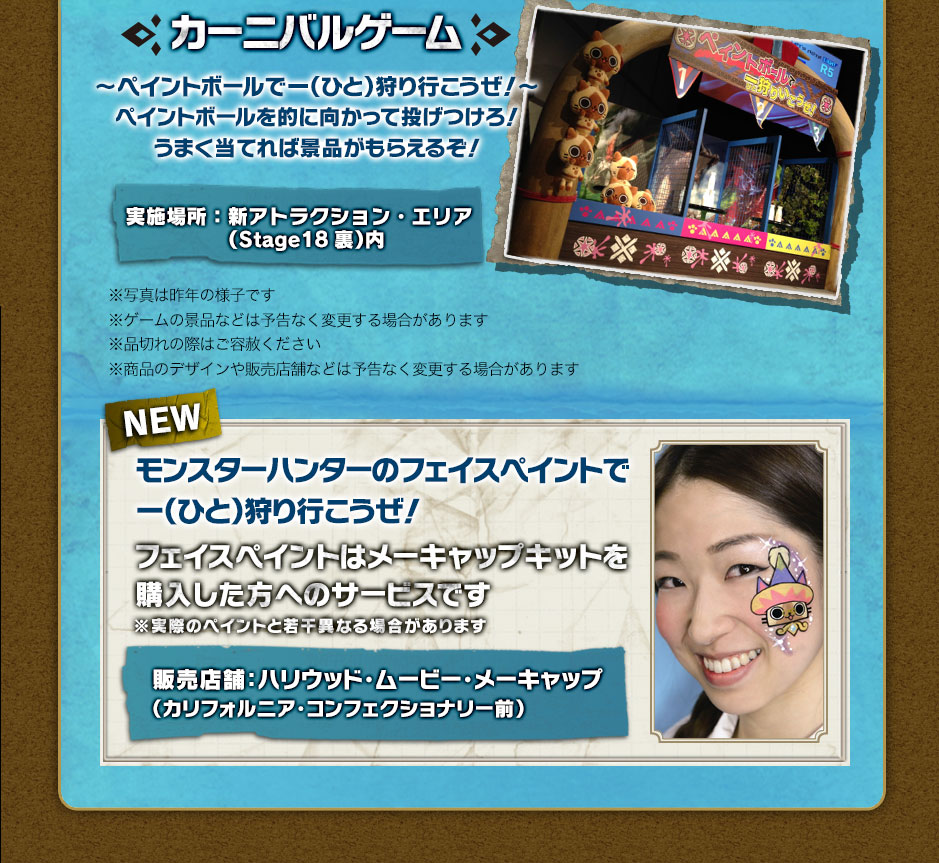 The attraction is part of the Universal Cool Japan event (along with Attack on Titan, Evangelion, and Resident Evil) which is running between January 23 and May 10.
---