×
remind me tomorrow
remind me next week
never remind me
Subscribe to the ANN Newsletter • Wake up every Sunday to a curated list of ANN's most interesting posts of the week.
read more
News

Snow White With the Red Hair's 2nd Promo Video Previews Opening Theme

posted on by Egan Loo
---
Warner Brothers Japan began streaming the second promotional video for the television anime of Sorata Akiduki's Snow White with the Red Hair (Akagami no Shirayuki-hime) manga on Saturday. The video previews the opening theme song "Yasashi Kibō" (Kind Hope) by the anime's lead voice actress, Saori Hayami.
Raji: Mirror, mirror... Who is the fairest of all the maidens in this kingdom?
Text: A girl with red hair like an apple...
Old man: How about that maiden? She is a girl named Shirayuki who was born with red hair like an apple...
Text: The wind that turns the pages of the story blows...
Shirayuki: Precious red?
Zen: Well, after all, they call red the color of fate, right?
Text: Clarines Kingdom's second prince
Text: The anime adaptation of the popular manga Akagami no Shirayuki-hime asked for by fans!
Shirayuki: I left behind my hair a a way of saying, "Then just look at it all you want until you get bored with it!"
Text: Shirayuki (Saori Hayami)
Zen: For me, I'd be happy if me meeting you was fate.
Text: Zen (Ryota Ohsaka)
Text: Mitsuhide (Yuichiro Umehara)
Mitsuhide: It's your loss, Zen.
Kiki: It appears Zen likes her quite a bit.
Text: Kiki (Kaori Nazuka)
Text: Obi (Nobuhiko Okamoto)
Text: Ryu (Yuko Sanpei)
Shirayuki: My wish is that at the end of this path of meetings, the sound of the pages turning will overlap with the sound of footsteps.
Text: Raji (Jun Fukuyama) Sakaki (Katsuyuki Konishi)
Text: Garack (Yuko Kaida) Mihaya (Toshiyuki Toyonaga) Izana (Akira Ishida)
Zen, Shirayuki, Text: And so, fate becomes to become colored.
Most of the clips in the promotional video are from the first episode of the anime. A preview screening of the first episode ran in Tokyo on Saturday, and it revealed that Katsuyuki Konishi joins the cast as Sakaki, Raji's retainer.

The story of the shōjo manga revolves around Shirayuki, a beautiful girl working as a medicine woman who has red hair, which is very rare in her country. When she is proposed and chased after by the prince of her country, she runs away, only to meet Zen, the prince of a neighboring country. Finding respect for the young man, she decides to serve at his side as his court doctor.
Previously revealed cast members include:


Saori Hayami as Shirayuki (Snow White)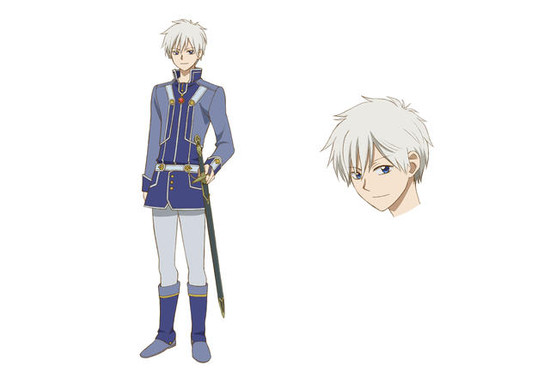 Ryota Ohsaka as Zen


Yuichiro Umehara as Mitsuhide


Kaori Nazuka as Kiki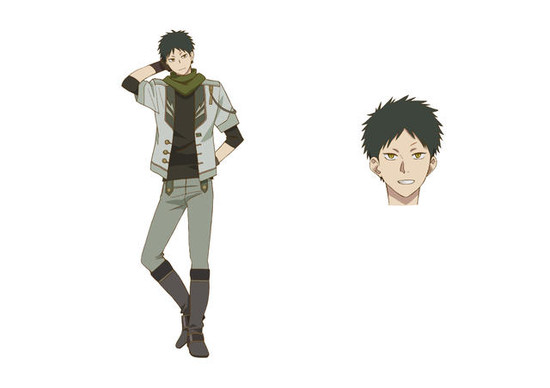 Nobuhiko Okamoto as Obi


Jun Fukuyama as Prince Raji Shenazard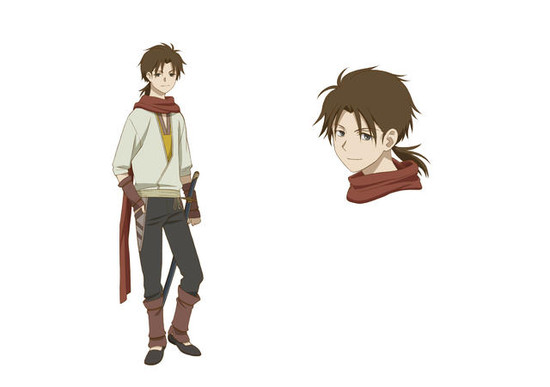 Toshiyuki Toyonaga as Miyaha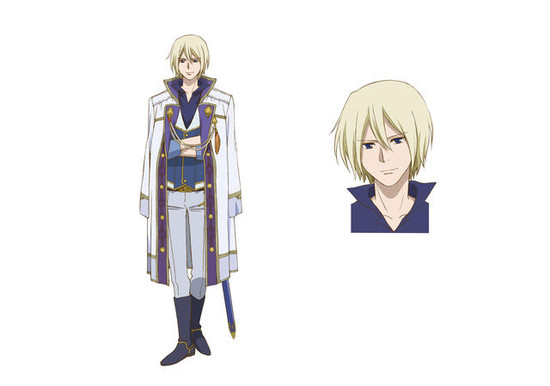 Akira Ishida as Izana


Yuko Kaida as Garack
Additionally Yuko Sanpei will play Ryū.
Masahiro Ando (Hanasaku Iroha - Blossoms for Tomorrow, Blast of Tempest) will direct the series off scripts by Deko Akao (Noragami, Arakawa Under the Bridge), and Kumiko Takahashi (Card Captor Sakura, Ouran High School Host Club) is designing the characters. Michiru Oshima (Fullmetal Alchemist, Patema Inverted) is composing the music and Kazuhiro Wakabayashi (Ghost in the Shell: Stand Alone Complex, Ouran High School Host Club) is serving as sound director. Studio Bones (Fullmetal Alchemist, Noragami) is producing the animation.
eyelis, a musical unit consisting of composers Satomi Kawasaki (The World God Only Knows), Takeshi Masuda (Zettai Karen Children, The World God Only Knows), and Wataru Maeguchi (Zettai Karen Children, Hayate the Combat Butler), will perform the anime's ending theme song, "Kizuna ni Nosete" (Riding on Bonds). Hayami will perform the opening theme song "Yasashi Kibō" (Kind Hope).
The series will premiere on July 6, and Funimation is streaming the anime as it airs in Japan.
Akiduki began the manga in LaLa in its September 2006 issue, and Hakusensha shipped the 13th compiled volume of the series on April 3.
Images © Sora Akiduki, Hakusensha / Akagami no Shirayuki-hime Production Committee
---