News

2016 Japan Foundation Line-up Includes The Anthem of the Heart

posted on by Andrew Osmond
Programme tours from February 5 and March 26; also includes
Miss Hokusai
---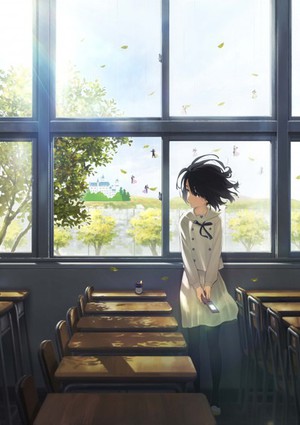 The 2016 Japan Foundation Touring Film Programme will include two anime films: The Anthem of the Heart and Miss Hokusai. The Programme will tour the UK between February 5 and March 26.
The films will be screened at the following venues:
ICA London, Phoenix (Leicester), Mac Birmingham, Showroom Cinema (Sheffield), Aberystwyth Arts Centre, Home (Manchester), Phoenix (Exeter), Filmhouse Edinburgh, Brewery Arts Centre (Kendal), Watershed (Bristol), Dundee Contemporary Arts, Broadway Cinema (Nottingham), QUAD (Derby).
The Anthem of the Heart's official English website describes the story as follows:
Jun is a girl whose words have been sealed away. She was once a happy girl, but because of a [certain thing] she said when she was very young, her family was torn apart. One day, the egg fairy appeared in front of her and sealed away her ability to talk in order to stop her from hurting anybody else. Since this traumatic experience, Jun lives in the shadows away from the limelight. But, one day she is nominated to become an executive member of the "community outreach council." On top of that, Jun is also appointed to play the main lead in their musical...
The film reunites staff members from the anohana and Toradora! anime. Tatsuyuki Nagai (A Certain Scientific Railgun, Waiting in the Summer) is again directing the film at the studio A-1 Pictures. Mari Okada (M3 the dark metal, Hana-Saku Iroha) is writing the script, and Masayoshi Tanaka (Highschool of the Dead, Joshiraku) is designing the characters. Like the anohana anime, the story of the new film will be set in Chichibu.
Miss Hokusai, directed by Keiichi Hara and animated by Production I.G, is a historical drama about the great painter Hokusai and his strong-willed daughter O-Ei in nineteenth-century Edo.
Via UK Anime News.
---