News

Hyper Japan in Olympia Friday to Sunday

posted on by Andrew Osmond
Guests include
Totoro
singer
Azumi Inoue
, Vocaloid character IA and professionals from anime industry
---
The Hyper Japan festival will run from Friday July 15 to Sunday July 17 at Olympia in London near Shepherd's Bush and Kensington (directions). The festival will feature a 'Game & Anime Park' area 'dedicated to otaku merchandise and activities,' with Crunchyroll and Nintendo among the companies represented. Additionally, Anime Limited has tweeted that it will also be represented at Hyper Japan, with details to follow.
The festival has also confirmed the following anime-related guests: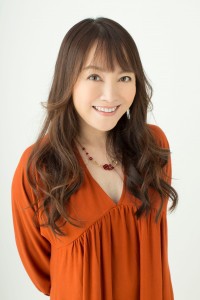 Azumi Inoue, who sung the songs in Hayao Miyazaki's My Neighbor Totoro and Laputa Castle in the Sky, will be performing on Friday at 6.30 p.m. and in the first Saturday session at 11.45 a.m., together with her daughter Yuyu. From the Hyper Japan website:
Making her debut in 1983, Azumi Inoue first gained notice as the singer of the end theme for Hayao Miyazaki's Studio Ghibli animation movie, Laputa: Castle In The Sky with "Carrying You". Performing as a singer on many early Studio Ghibli movies, she is known for such favourites as the opening and end themes for My Neighbor Totoro: "Stroll" and "My Neighbor Totoro" ; and incidental music for Kiki's Delivery Service: "Changing Seasons" and "Maho No Nukumori" [from the Kiki's Delivery Service album.].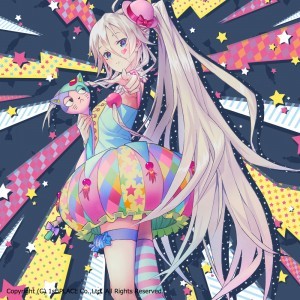 The Vocaloid character IA, who previously appeared at the Hyper Japan Christmas Market in November 2015, will be performing at 5.45 p.m. on Friday, 7.30 p.m. in the second Saturday session and 4.30 p.m. on Sunday. IA's voice is provided by the singer Lia, who sang theme songs for Air, Clannad, Gunslinger Girl: Il Teatrino, Angel Beats!, Fortune Arterial: Akai Yakusoku, Little Busters! Refrain, and Wizard Barristers: Benmashi Cecil.
The next three guests will appear together in both sessions on Saturday:
- Kaoru Wada, musician for numerous anime including Ninja Scroll, Inuyasha, D.Gray-Man and D.Gray-Man Hallow.
- Suwa Michihiko, Chief Producer at the animation department of Yomiuri TV, who has production credits on many incarnations of Detective Conan, City Hunter, Inuyasha and Yawara!
- Watanabe Tetsuya described as "a leading advertising agency producer of Japan," who has worked on such series as Kindaichi Shounen no Jikenbo (The File of Young Kindaichi).
Wada, Michiko and Tetsuya will appear in both Hyper Japan sessions on Saturday, at 1.45 p.m. in the first session and at 4 p.m. in the second session.

- Hirokatsu Kihara (pictured right) will appear at 5 p.m. in the second Saturday session and at 2 p.m. in the Sunday session. He formerly worked in production at Studio Ghibli, where he was involved in Castle in the Sky, My Neighbour Totoro and Kiki's Delivery Service. According to Hyper Japan, " We have it on very good authority that Mr. Kihara will be bringing something incredible with him. Hint: He was at Studio Ghibli, after all."
- Takaaki Kono, a Japanese male singer who often covers anime songs, will perform in the Friday session at 4.15 p.m. and in the second Saturday session at 6 p.m.
- There will also be Manga workshops in all four Hyper Japan sessions, led by a team from the manga training school Mangajuku. These classes cost £20 to attend (not including the festival entrance fee).
---
this article has been modified since it was originally posted; see change history