News

New Blue Exorcist Stage Play Reveals 14 Character Visuals

posted on by Jennifer Sherman
Play to run in Tokyo in October, Kobe in November
---
The official website for Ao no Exorcist: Shimane Illuminati-hen, the new stage play adaptation of Kazue Katō's Blue Exorcist (Ao no Exorcist) manga, revealed visuals for all 14 characters on Thursday.
Ryō Kitamura as Rin Okumura (returning)


Shūto Miyazaki as Yukio Okumura (returning)


Ikkei Yamamoto as Ryūji Suguro (returning)


Kōji Saikawa as Renzō Shima (returning)


Yūto Doi as Konekomaru Miwa (returning)


Rie Matsuoka as Shiemi Moriyama


Yūta Higuchi as Nemu Takara


Mako Komaki as Noriko Pako


Satomi Ohkubo as Izumo Kamiki


Ryūgi Yokota as Lucifer


Azusa Inamura as guard officer


Yūya Hara as Michael Gedōin


Shūhei Izumi as Mephisto Pheles


Ryōko Tanaka as Tamamo Kamiki


The website announced the play and revealed a key visual earlier this month.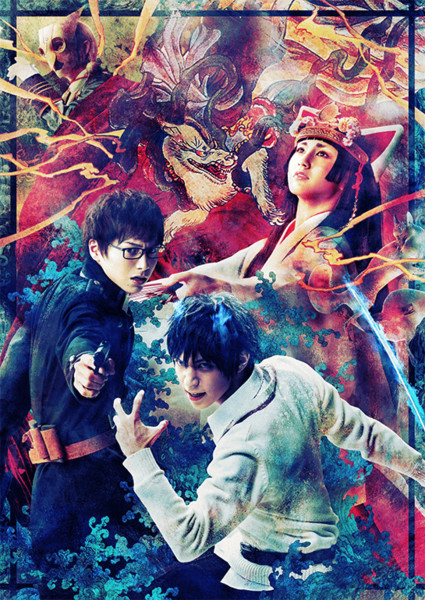 The play will adapt the Illuminati arc of Katō's original manga. The leader of the Illuminati, Lucifer, aims to unite Assiah and Gehenna and revive Satan, and so declares war on the True Cross Order. The Illuminati kidnap Izumo as part of their plan, and Yukio leads a rescue effort.
The play will run at Tokyo's Zepp Blue Theater Roppongi from October 20-29 and then at Kobe's Shinkobe Oriental Theater from November 2-5. Advance tickets will go on sale on Friday.
Daisuke Nishida is returning to direct the play and write the scripts. Katō is again assisting with the scripts.
Nishida previously directed the Ao no Exorcist: Ao no Homura Kakusei-hen/Kyōto Fujō-Ō-hen stage play in 2014 and the Ao no Exorcist: Kyōto Guren-hen play last year.
Source: Comic Natalie
---