Kotobukiya Announces San Diego Comic-Con Exclusive: Black Widow Marvel x Bishoujo
The West meets East in
Kotobukiya
's latest line of Marvel x
Bishoujo
(pretty girl) series. Continuing the series of
Marvel Comics
super heroines presented in the Japanese Bishoujo style is SDCC EXCLUSIVE: BLACK WIDOW, the beautiful Russian super-spy and member of the Mighty Avengers in her staggering new look. This brand new edition of Black Widow has been specially designed for San Diego Comic-Con with a fresh take on her outfit and hair style. The new born Black Widow comes with a totally new blonde bob cut, jacket, and belt sculpt. The item will be exclusively sold at the convention limited to 500 pieces.
Kotobukiya x Marvel x
Shunya Yamashita
Collaboration
Kotobukiya has many years of experience creating anime girl figures and this time by using their full potential and skill have successfully collaborated with one of the most celebrated Western comic Publisher Marvel and Japan's incomparable illustrator Shunya Yamashita. Fans should be familiar with Yamashita-sensei's style as Japan's leading Bishoujo artist, from his art books, video game work, as well as multiple figural collaborations with Kotobukiya. Taking in the essence of what each hemisphere does best at, Kotobukiya has been able to produce a one of a kind Marvel Bishoujo statue.
Product Specification
Deadly and dangerous, Black Widow wears a skin-tight costume that leaves little to the imagination. The shiny black outfit accentuates every curve and the long lines of her legs, which end with stiletto heeled boots. Hugging Natasha Romanoff's waist is a stylish new belt, and on her arms are golden wristbands. As the sexy spy whips around to look behind her with a pistol at the ready, her intricately carved short bob hair cut floats in the air behind her. Black Widow stands provocatively atop a specially-designed base.
Black Widow stands 7 3/5 inches tall (1/8 scale), and features a solid construction of pvc and abs plastics. Sculpted by
Yū Ishii
, the super-spy comes packaged in an attention-grabbing window box.
Product Summary for SDCC EXCLUSIVE: BLACK WIDOW
● A sculpture that targets fans and collectors of Marvel and Shunya Yamashita fans
● New blonde bob hair, jacket, and belt sculpt
● 1/8 scale size (Stands over 7 3/5 tall).
● Sculpt based off of Shunya Yamashita's original illustration
● Stands on a specially designed base
● Limited to 500 pieces at San Diego Comic-Con
Kotobukiya will be announcing more exclusive item in the coming weeks and recommends everyone to visit their website for the most recent information.
For more information on the products please go to www.KotoUs.com.
About Kotobukiya:
With over 50 years experience in the toy industry, Kotobukiya has grown into Japan's number one collector toy company, with a peerless reputation for quality and craftsmanship. Many international fans first learned of Kotobukiya from the famous line of Final Fantasy merchandise, and more recently, collectors have been thrilled by Kotobukiya's high end line of Star Wars and Batman ARTFX Statues. Kotobukiya is always striving to further improve the material, detail, and design of all products. Kotobukiya continues to attract the attention of not only top artistic talents, but also the favor of publishers and licensors who wish to work with only the best the toy and collectibles industry has to offer.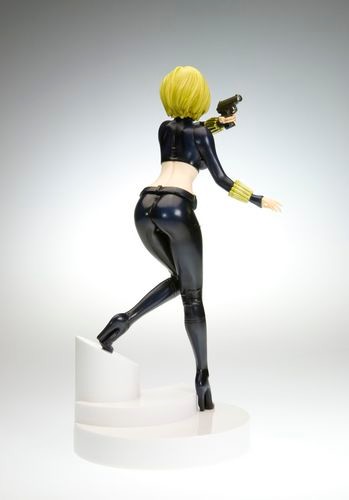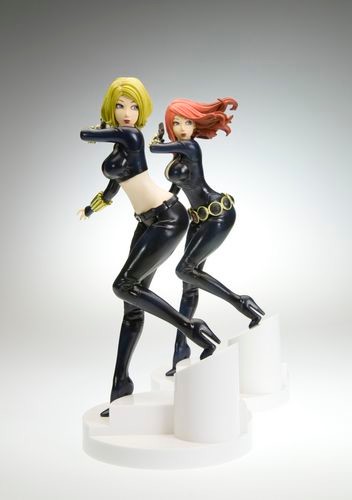 ---