Alteil Card Dueling Game Announces Card Set 4 and Rarity up Event
Alteil.com
"The free web based card battle game"
Game update from
[email protected]
ALTEIL.COM ANNOUNCES CARD SET 4 AND RARITY UP EVENT!
SET 4: BEASTS ON SACRED GROUND is coming FRIDAY THE 15TH
-60 new cards! 15 in each Sphere, including new Characters, Units and Grimoires!
-Ensure victory from a whole new angle by attacking your rival's Card File directly!
-Watch where you stand! New terrain effects will have you Moving just to stay alive.
-Art by Rei (Code Geass Manga), Masaki Hirooka (Culdcept Saga, Sonic and the Secret Rings), Kazuno Yuikawa (Aquarian Age, Ragnarok Online), and many more!
CARD RARITY UP May 13th and 14th!
-Catch up with all the best cards from sets 1-3 with increased chance of high Rarity cards in the Card Lottery!
EX 3 CARD PACK EXTENDED
-The EX3 Card pack will be available in the shop until May 27th, a special event extension.
CARD ERRATA
-On Friday the 15th, older cards will be rebalanced and upgraded.
Check out our SET 4 preview and trailer here:
www.alteil.com/index.php/cards/expansion-list/set-4
Learn more about Card Rarity up and Card Errata
www.alteil.com/index.php/news/6-news/911-friday-is-four-day
Main site:
www.alteil.com
Support:
http://www.alteil.com/index.php/links/contacts
Alteil is a registered trademark of CoreEdge, Inc. ©Gamepot Inc, All Rights Reserved. / ©2008 GP CoreEdge Inc, All Rights Reserved. Under License by AnimeWorks Game Shop.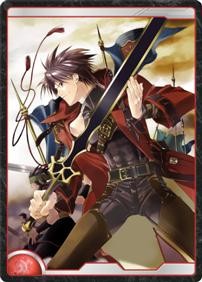 ---
this article has been modified since it was originally posted; see change history