The List
7 Shuttered American Anime Companies
by Lynzee Loveridge,

The face of the anime industry looks a lot different than when I started buying DVDs in 2001. Funimation's reach was growing, but was still known mostly as the "Dragon Ball Z" company, while Viz Media was pretty well established. Bandai could be relied on to bring over everything Sunrise-related, Media Blasters picked up the lighter comedy, and ADV and Geneon got everything else. Here's a salute to seven American anime companies that either shuttered after a long history of distribution or disappeared after barely getting their feet wet.

7. Bandai Visual USA There was a short-lived, confusing time when Bandai Entertainment and Bandai Visual USA were simultaneously releasing properties in North America. The latter would set itself apart by bringing over classic and current anime properties at Japanese collector's prices. The attempt was short lived, but not before the company agitated fans wanting to get their hands on Gunbuster and Mobile Suit Gundam MS IGLOO. After about three years, its Japanese parent company merged with Bandai proper and Bandai Visual USA's properties were liquidated.







6. S'more Entertainment S'more Entertainment never managed to get its foot in the door. The company distributed the comedy anime Bobobo-bo Bo-bobo and accomplished the coveted "U.S. TV airing" status on Cartoon Network's Toonami. The company found itself amid critical fan reception though, after a packaging error led fans to believe the release included English subtitles. The company pushed out the first box set of Galaxy Express 999 in 2012 before bowing out of anime releases. The company is still active in other entertainment releases.






5. Urban Vision Urban Vision was a relic of the gritty, 80s anime scene. The company focused primarily on anime considered edgy for the time, with plenty of sex of violence. The company brought over the likes of Vampire Hunter D, Ninja Scroll, Wicked City and Pet Shop of Horrors. In 2010, Urban Vision titles were pulled from Right Stuf and the company cited "restructuring." It then quietly disappeared.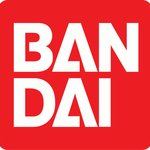 4. Bandai Entertainment The loss of Bandai Entertainment was a sad hit to the North American anime market in 2012. We haven't seen a proper Gundam release outside of Sunrise's limited Gundam Unicorn since. Fan-favorite series like Gurren Lagann disappeared for years while Ghost in the Shell: Stand Alone Complex hasn't been rescued stateside.






3. Tokyopop
Tokyopop is more widely known for their huge manga release library, but the company had a limited anime library too, consisting of some heavily localized dubs like Initial D and Saint Tail. Ultimately, the anime licensing segment closed when Tokyopop left the manga market in 2011, although it's recently resurfaced with some print-on-demand manga titles.






2. Geneon Entertainment A branch of Pioneer, Geneon was the first big block to come out from under the North American anime licensing pyramid. Parent company Dentsu Inc. posted a 4.7-billion-yen (US$41 million) loss as a result of the ordeal along with millions more from downsizing in 2007. Geneon had a huge portfolio of series, including Sailor Moon S and SuperS, the Tenchi Muyo! franchise, El-Hazard, Fushigi Yugi, and Hellsing. The announcement came out of left field for many North American fans and would be followed by more.






1. 4Kids Entertainment 4Kids caught a lot of vitriol for its treatment of One Piece, Tokyo Mew Mew, Shaman King, Pokémon, and Yu-Gi-Oh! in the same way DiC is a punching bag for fans of Sailor Moon. Pokémon was, and still is, huge stateside but 4Kids found itself in financial trouble, sold off its assets, and filed for bankruptcy in 2012. Despite criticisms of the company's localization choices, Pokémon was a television staple on WB that many 90s kids aren't soon to forget.







The new poll: What's your favorite Gundam anime series?
The old poll: Are you a cosplay fan? Participate or more of an admirer Here's the results:
I like watching the competitions but don't participate 32.5%
I don't like dressing up/prefer casual clothes 29.5%
I'm always cosplaying at conventions! 15.9%
I'm working on my first one 8.3%
I used to a long time ago but haven't recently 7.8%
I prefer being behind the camera as a photographer 6.6%
I make costumes for others 0.3%
---
When she isn't compiling lists of tropes, topics, and characters, Lynzee works as Associate Editor for Anime News Network, blogs about women and LBGT topics in anime and manga on her blog Engendered Dilemma, and posts pictures of her son on Twitter @ANN_Lynzee
.
---
discuss this in the forum (120 posts)
|
this article has been modified since it was originally posted; see change history