Interest

K-ON!/Hyouka Calendars, More K-ON! Art Books Offered

posted on by Egan Loo
Supplement to 3rd illustration collection, design collection offered after
Comiket
---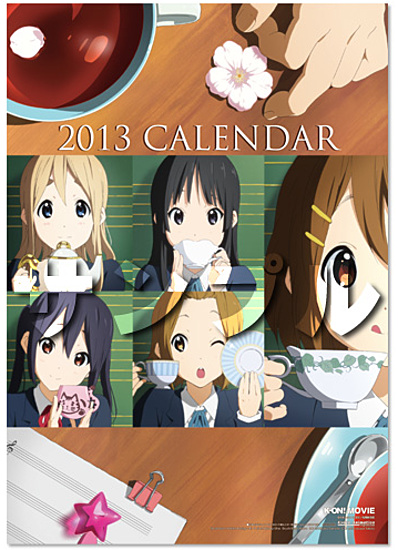 Kyoani Shop!, the Kyoto Animation studio's retail shop, began taking pre-orders for new calendars and art books that will arrive this fall. The concept of next year's K-ON calendar is "trails," and it will cover last year's film. The seven-page, A2-size calendar will ship in late October for 2,000 yen (about US$25).

The shop is also offering its Hyouka 2013 calendar at the same time for the same price, but has not revealed the interior pages yet. The theme of the calendar is "four seasons," with the members of the Classical Literature Club enjoying events in the different seasons.

In late September, Kyoani Shop! will offer Keion-bu Colorful Memories!!! Plus, a supplemental book that it already sold at this month's Comic Market 82 event. The 1,200-yen (US$15) book publishes illustrations for the second television series and the film that were not in the third K-ON! illustration collection that Kyoani Shop! offered earlier.

At the same time, Kyoani Shop will also offer the K-ON!/K-ON!!/K-ON! the Movie Official Production Materials Collection, a book of designs for the characters, props, locales, and other elements in the two television series and the film. The 2,500-yen (US$32) book was sold in advance at Comic Market 82.

This was the 2012 K-ON! calendar:

[Via Yaraon!]
---