News

3 Arrested in Japan for Spreading Anime via Share Program

posted on by Egan Loo
Japan's 1st arrests of allegedly unauthorized file-sharers who used Share
---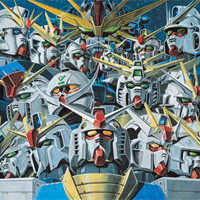 On May 9, the Kyoto Prefectural Police's High-Tech Crime Task Force arrested three individuals on suspicion of using the Share file-sharing software to distribute anime and other content on the Internet without the copyright holders' permission. The three suspects were company workers in their 20s to 40s from Kanagawa, Hiroshima, and other Japanese prefectures. Authorities searched the suspects' homes on the same day they were arrested.
Although other individuals have been charged with using other programs to share files without permission, these three were the first in Japan to have been arrested for allegedly using the Share file-sharing program. Authorities suspect that the three individuals shared Gundam anime (pictured at right) as well as programs from paid television channels.
The earlier Winny peer-to-peer file-sharing software was developed in 2002 by a then anonymous computer engineering student. The software promised anonymity for its users, but the High-Tech Crime Task Force found flaws in its integrated forum feature. After two users were arrested for sharing copyrighted material using Winny in 2003, the developer was identified as Isamu Kaneko of the University of Tokyo and also arrested. He was convicted and sentenced with a 1.5-million-yen (about US$12,000) fine. During Kaneko's arrest and trial, another anonymous developer created the Share program which promised better protection of users' anonymity on Winny's file-sharing network. Since security researchers also found flaws in Share in 2006, other successor applications are being developed.
Japan's Copyright Law prohibits unauthorized uploaders but expressly allows people to download for private use. The Japanese government is pushing for a ban on unauthorized downloads as well, despite receiving thousands of messages from citizens opposing the ban.
Source: Kyoto Shimbun
Image © Sotsu, Sunrise
---