News

Production I.G to Launch New Anime Series at Otakon (Updated)

posted on by Mikhail Koulikov
Untitled work will revolve around superstar models "
Kano
Sisters"
---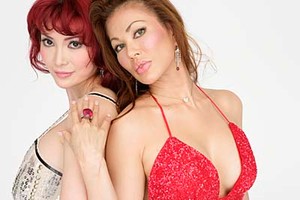 The Neu Bauhaus consulting firm has informed ANN that the Production I.G anime studio (Ghost in the Shell, Blood the Last vampire) will announce the details of its newest anime series at Otakon, the August 8–10 convention in Baltimore, Maryland. The new anime, whose official title has not been released yet, will feature character designs by Susumu Matsushita. The series' main characters will be based on Kyoko Kano and Mika Kano, two Japanese celebrities who are models, media personalities, and industry guests at this year's Otakon. Production I.G is developing the anime in a partnership with the Fuji TV network, and plans to use its Otakon launch to present a global sales and marketing plan for the series.
Update: Production I.G itself will not be making an onsite appearance at Otakon for the announcement.
---