News

Young Gangan Editorial Staffer Dismissed for Blog Post

posted on by Egan Loo
Square Enix
mag says staffer's claim of drinking with underaged idols is false
---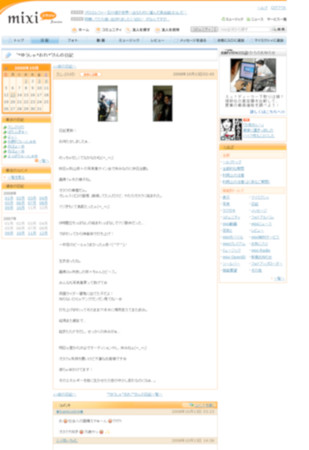 The Japanese publisher Square Enix announced on Friday that it had dismissed an unnamed Young Gangan magazine editorial staffer for writing what the publisher said was a false online diary post about drinking with underaged idol talents. The contract employee was responsible for the idol photographs that often adorn the cover and first pages of Young Gangan issues; such photographs are the hallmarks of many manga magazines aimed at the young adult male audience. The staffer supposedly named three female idol talents — including two that were under the Japan's legal drinking age of 20 — in an October 4 diary entry and said he went drinking with them. An October 13 diary entry included a casual photograph of another actress who is said to have appeared in a recent television series and in Young Gangan. In the same entry, the diary author complained about "disgusting" otaku at an autograph session for the actress.
On October 14, the Young Gangan editorial staff posted a notice that said the diary posts contained false information. The entire diary on the Mixi social network service had been deleted by this point. On October 17, Square Enix replaced this first notice with a longer version that said that the staffer had been dismissed. The editorial staff added that the diary posts were the result of one person's "self-centered ego," and apologized not only to the named idol talents, but also to the fans for the diary entries.
Among other manga titles, Young Gangan has published Bamboo Blade, Black God, Dōsei Recipe, and Sekirei. With around 15 million active members, Mixi is among the biggest online communities in Japan. Like the rest of Japan, many people in the anime and manga fields have joined the site, and industry news have been made or broken on the site as a result. Gainax co-founder Takami Akai was forced to step down from the anime studio's board of directors in 2007 after he posted a Mixi comment that criticized fans who complained about the Gurren Lagann anime. Last year's passing of the Bones studio animator Hiroshi Ōsaka was first made public through a Mixi diary entry.
Source: J-Cast News, ITmedia News
---