News

Moribito Designer Asou to Start Tokyo Bardo Manga

posted on

2008-12-30

20:56 EST
---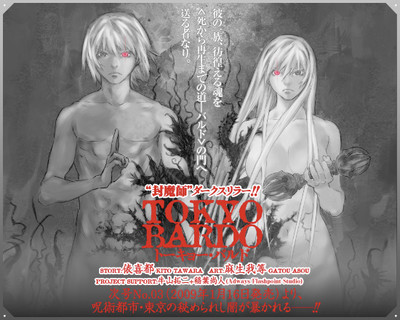 Gatou Asou, the character designer of the Moribito - Guardian of the Spirit anime series, will launch a new manga called Tokyo Bardo in 2009's third issue of Square Enix's Young Gangan magazine on January 16. Young Gangan magazine made the announcement on Friday in its second issue for 2009. The story revolves around an underground barrier underneath Tokyo that separates our world from the evil spirits of another world. For centuries, the Hirasaka family has been entrusted with protecting this barrier. Within the past ten years, a conspiracy of unknown parties has been dismantling the barrier piece by piece, and the future of Tokyo rests in one man who vows vengeance.
Kito Tawara created the Tokyo Bardo story in cooperation with Adways Flashpoint Studio's film producers Taku Ushiyama and Naoto Inaba. Asou drew Jin: Anime Seirei no Moribito Gaiden, a manga about the Jin character from the Moribito anime, in the same Young Gangan magazine earlier this year.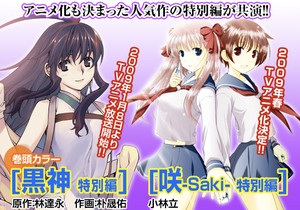 Square Enix is also publishing the fifth issue of its Zōkan Young Gangan magazine spinoff on January 30. The issue will have special one-shot stories of Dall-Young Lim and Sung-Woo Park Kurokami (Black God) supernatural action manga and Ritz Kobayashi's Saki mahjong game manga. Not coincidentally, both stories are getting adapted into anime next year. Makoto Kubota is working with a surprise collaborator on a special extra for his Tentai Senshi Sunred superhero parody manga, which was also recently animated.
Working!! and Servant X Service creator Karino Takatsu will make an apperance in the same Zōkan Young Gangan issue, while Übel Blatt's Etorouji Shiono is drawing a new one-shot manga called Vampire Wing. Gekiryūketsu ~Over Bleed~ artist Jungi Paku and Eat-Man creator Akihito Yoshitomi are contributing new works as well.
---