News

Kinos World MMORPG's Opening Anime Gets Stream, DVD

posted on

2009-07-29

23:41 EDT
---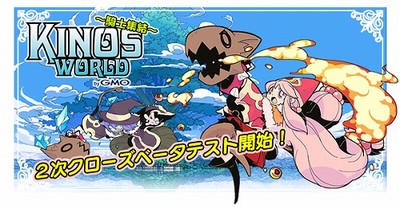 The 4Gamer website has begun streaming the 118-second opening animation for GMO Games' Kinos World ~Kishi Shūketsu~ 3D massively multi-player online role-playing game (MMORPG) with action-adventure elements. The game's official website will also stream the opening animation with the "Kibō no Sora" theme song starting this Friday. The animation sequence will then be bundled on a DVD with the limited edition of voice actress/singer Ui Miyazaki's first album, UI1 on August 26.
The game itself will begin its closed beta test program on Friday. In the story, Miyazaki plays Rachel, a maiden of the tree of life who assembles a group of knights to fend off monster-riding invaders. Kinos World is actually the imported version of the Korean game Ludix Online from NFRONT; while the game mechanics are similar between the two, the all-new character designs by Ryō Hirao and the opening animation are unique to the Japanese version.
Image © 2009 GMO Games, Inc.
---