News

U.S. Studio Sues Over Old Boy Manga's Animation Rights (Updated)

posted on by Egan Loo
Film development studio alleges
Futabasha
sold adaptation rights twice
---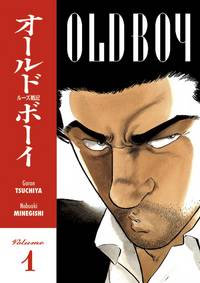 An American film development company is suing the Japanese publisher Futabasha and the creators of the Old Boy manga for allegedly selling the manga's animated adaptation rights twice. Futabasha published Garon Tsuchiya and Nobuaki Minegishi's original Old Boy manga between 1996 and 1998, and the Korean studio Show East produced Park Chan-Wook's live-action film adaptation in 2003. According to the lawsuit filed in the Tokyo District Court, the American plaintiff is asking for about 245.7 million yen (about US$2.74 million) in compensation for its stalled adaptation plans.
The plaintiff said that it had signed an agreement for animated adaptation rights with Futabasha and began production on the project in 2007 and 2008. The plaintiff further stated that the agreement barred the defendants from offering the animation, live-action drama, or film adaptation rights to anyone else but the plaintiff for five years after the contract's signing.
However, the plaintiff alleged that Futabasha discovered that it had signed a conflicting exclusive agreement for film and animation adaptation rights with the Korean production company that made the 2003 film. As a result, the lawsuit said that Futabasha did not actually have the adaptation rights to offer the American plaintiff when they made their agreement in 2007 and 2008. The plaintiff said that it had to therefore halt production on its animated adaptation.
Futabasha told Sankei News that its mistake did cause trouble with the plaintiff. However, Futabasha added that it had already regained the adaptation rights and therefore the issues with rights were cleared up. The publisher said that it is very unfortunate that the plaintiff's decision to halt production led to this lawsuit.
This past June, Futabasha filed a separate lawsuit against Show East, the production company behind the live-action Korean film, to confirm the lack of a binding contract between the two parties due to an alleged breach. It stated later that month — in Japanese and in English — that its legal dispute with the Korean studio would not affect the planned Hollywood movie adaptation of the Old Boy manga.
Futabasha offered its support, as well as the support of Tsuchiya and Minegishi, to DreamWorks for its plans to adapt the manga with director Steven Spielberg and actor Will Smith. Soon after Spielberg's involvement was made public, Smith told the Film School Rejects website in November that Spielberg's team was adapting the original Old Boy manga, and not remaking Park's film version.
Dark Horse Comics published the manga in North America from 2006 to 2007, and the manga won an Eisner Award in the "Best U.S. Edition of International Material - Japan" category in 2007. In the story, a man who was imprisoned for over a decade hunts down his mysterious former kidnappers to take revenge.
Source: Sankei News
Update: Sankei News does not indicate if the unnamed American plaintiff is Dreamworks, Universal Pictures, or another company with which Futabasha signed an agreement.
---