News

Comic AG Adult Manga Mag to End with Issue 110

posted on by Egan Loo
Icarus to continue to ship trade paperback volumes, accelerate releases
---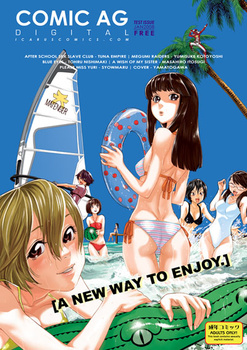 Simon Jones, the founder of the North American adult manga company Icarus Publishing, has announced on Wednesday that his company is ending its Comic AG manga magazine with issue 110 next month. Icarus will continue to release trade paperback volumes of its manga titles, and will even be accelerating the rate in which it ships them. The company will also continue to release a Comic AG Digital version online through direct downloads, the BitTorrent peer-to-peer file-sharing protocol, "and perhaps even other formats too soon for me to discuss."
Jones explained that Comic AG's already accomplished its primary purpose: to get Icarus Publishing's "foot in the door of the comic industry." According to Jones, the magazine was needed to showcase the company's titles in a format familiar to comic shops yet different enough from other publications. Icarus launched the magazine in February of 2002 under the name A G Super Erotic Anthology. Jones described that time as a risky one for publishing adult manga due to "lower sales and the explosion of interest in the internet (and the Pandora's box that unleashed)."
While Jones said that the magazine was priced to break even and has continued to break even in its final issues, the magazine already moved past the point of diminishing returns as it pulled resources from the company's other efforts. He added that the anthology was selling almost entirely within the comic shop market, but the company's sales in that market had "long reached stasis."
---