News

Japanese Science Fiction Con's Seiun Nominees Posted

posted on by Egan Loo
Summer Wars, Precure, Jin, Hellsing, Pluto, Twin Spica, 1/1 Gundam & Tetsujin 28, Loveplus, Guin Saga
---
The organizers of Tokon 10 have
announced
on Saturday the preliminary list of nominees for this year's Seiun Awards. As members of the 49th Japanese National Science Fiction Convention, the Tokon attendees will vote on the Japanese equivalent of the international Hugo Awards. Vying for the Best Media Award are the following titles:

Summer Wars
Director: Mamoru Hosoda
Madhouse
Avatar
Director: James Cameron
20th Century Fox (distributor)
Star Trek
Director: J.J. Abrams
Paramount (distributor)
Watchmen
Director: Zack Snyder
Paramount (distributor)
Released in North America by Warner Brothers
Terminator: Salvation
Director: McG
Warner Brothers (distributor)
Transformers: Revenge of the Fallen
Director: Michael Bay
Paramount (distributor)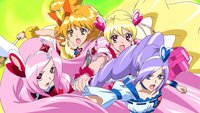 Fresh Precure! Omocha no Kuni wa Himitsu ga Ippai!?
Director: Atsuji Shimizu
Toei Animation

Sunday Drama Jin
Producers: Akihiko Ishimaru/Masaaki Tsuru
TBS
In the Comic category, the following are nominees:

Yomikirimonono…
Izumi Takemoto
Enterbrain's Beam Comix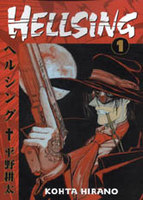 Hellsing
Kouta Hirano
Shounen Gahousha's Young King Comics
Released in North America by Dark Horse Comics with Digital Manga Publishing

Pluto
Story & Art: Naoki Urasawa
Original creator: Osamu Tezuka
Producer: Takashi Nagasaki 
Shogakukan's Big Comics
Released in North America by Viz Media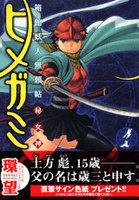 Hakodate Yōjin Buraichō Himegami
Nozomu Tamaki
Kodansha's Magazine ZKC

Twin Spica
Kou Yaginuma 
Media Factory's MF Comics Flapper Series
To be released in North America by Vertical

Twilight Ōmaga Toki
Mineo Maya
Tokuma Shoten's Ryu Comics

"Rakuen no Izumi" (part of the Caravan Sarai book)
Utata Yoshikawa
Shodensha's Feel Comics Fantasy
In the Free Entry category, the following are nominees:

Life-Size Gundam
Unveiled
on June 20, 2009

Kobe Tetsujin Project
Unveiled
on September 29, 2009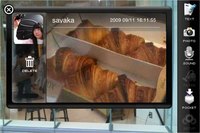 Sekai Camera
Released
on September 24, 2009
[This augmented-reality iPhone app was downloaded 100,000 times within four days of its release.]

The Loveplus phenomenon
Released on September 3, 2009
[This dating simulation game for the Nintendo DS portable console
spawned
multitudes of fans .]

In the Long Fiction category, the
late
Kaoru Kurimoto earned a nomination for her Guin Saga fantasy novel epic. Vertical has
published
the first five Guin Saga novel volumes and Kazuaki Yanagisawa's manga adaptation in North America, while Sentai Filmworks just
confirmed
on Friday that it will release the anime adaptaion. Chohei Kanbayashi was also nominated for his latest Yukikaze novel, Unbroken Arrow: Sentō Yōsei Yukikaze. Bandai Entertainment
released
Gonzo's Yukikaze video anime series.
Tokon 10 will take place in Tokyo during the August 7-8 weekend.
Source:
animeanime.jp
Update:
Sekai Camera's article link fixed. Thanks, guitarist52692.
---
This article has a follow-up:
Japanese Science Fiction Con's Seiun Nominees Posted
(2011-04-24 14:00)