News

Manga Factory Clarifies Status, Current Plans

posted on

2010-07-12

21:52 EDT by Gia Manry
New publisher discusses indirect relationship with Aurora Publishing
---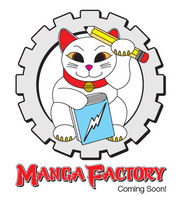 Newly formed manga publisher Manga Factory has clarified its upcoming plans with ANN. According to representative Mika Ogata, the company is "a totally separate & independent entity from Aurora Publishing" (a formerly active California-based manga publisher), although the current employees are former Aurora staff. The company was formed as a limited liability company (LLC).
The new company has purchased a selection of Aurora books from third-party distributors and retailers to sell for a limited time. However, it has no access to Aurora's inventory, nor rights over any of Aurora's licenses. Ogata added, "We would like to discuss any possible paths to work together in the future, though." At this time, Manga Factory has no plans to announce manga licenses at any conventions this summer.
Aurora Publishing was founded as a subsidiary of Japanese publisher Ohzora Shuppan in 2006. On June 27, former Aurora staffers announced the launch of Manga Factory as an independent company owned and operated in America. It went on exhibit at Anime Expo earlier this month.
---