News

Live-action Gantz Screening at Sci-Fi London

posted on by Andrew Osmond
Gantz
film will have UK premiere on April 26.
---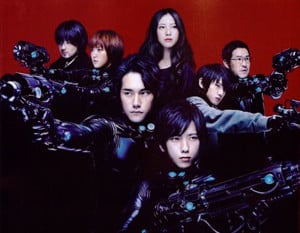 The first live-action film adaptation of Hiroya Oku's violent afterlife saga Gantz will be screened at the Sci-Fi London festival on April 26 at 2010, subtitled. It will be presented in HD.
Directed by Shinsuke Sato, the Gantz film is the latest version of Oku's manga, which was made into an anime serial by the Gonzo studio in 2004. The manga itself is still running, having passed its tenth birthday last December.
According to the Sci-Fi London program:
A pair of highschool students are hit by a subway train in an attempt to save the life of a homeless drunk who had fallen onto the tracks. Following their deaths they find themselves in an unfurnished Tokyo apartment in the company of a black sphere called 'Gantz.' Gatz forces each of them to take part in a mission to hunt down and kill aliens, providing then with cool equpment and weaponary. Is this world, which tests their will to survive, a game or reality?
The live-action film is the first of a two-part adaptation, with the second film (Gantz: Perfect Answer) scheduled to open in Japan on April 23.
The Sci-Fi London program is here (Gantz is on page 34). Sci-Fi London also includes its regular Anime All-Nighter (April 30), including screenings of Akira and Redline. For more details, see the story here.
---
this article has been modified since it was originally posted; see change history