News

Section23 Adds Hidamari Sketch × Hoshimittsu, Orphen (Updated)

posted on by Gia Manry
Both series on DVD plus
Angel Beats!
DVD/Blu-ray scheduled for July
---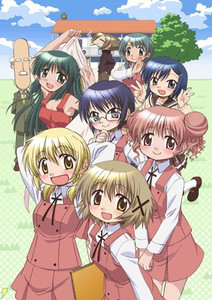 The North American anime distributor Section23 announced on Monday that its client Sentai Filmworks has acquired the North American rights to two anime series: Hidamari Sketch × Hoshimittsu, the third season of the television anime adaptation of Ume Aoki's Hidamari Sketch manga, and Orphen, a 1998 television anime series and its 1999 sequel based on Yoshinobu Akita and Yuuya Kusaka fantasy light novel series Majutsushi Orphen.
Section23 announced the following release dates;
Orphen Complete Collection - July 5
Allison & Lillia Generation 2 - July 12
Hidamari Sketch Hoshimittsu - July 19
Angel Beats! Complete Collection (DVD) - July 26
Angel Beats! Complete Collection (BD) - July 26
Hidamari Sketch's story centers around a high school for the arts and the everyday life of four of its students.Sentai Filmworks also acquired the first and second seasons of Hidamari Sketch in October 2009 and January 2010, respectively. The franchise also consists of two animated specials.
Orphen revolves around the titular sorceror, whose quiet life is interrupted by the advent of both an apprentice and a young woman with a sword Orphen needs. ADV Films licensed Orphen at Anime Expo in 1999. Yoshinobu Akita announced this past March that he is writing a new light novel series based on the franchise. Orphen is already available streaming via The Anime Network, and Twitter user GenjiPress also notes that Orphen is currently available in Netflix's Instant Watch library.
Update: Added background information, image.
---