×
remind me tomorrow
remind me next week
never remind me
Subscribe to the ANN Newsletter • Wake up every Sunday to a curated list of ANN's most interesting posts of the week.
read more
News

Japanese Box Office, April 21-22

posted on by Lynzee Loveridge
---

Osamu Kaneda's live-action Kamen Rider X Super Sentai Super Hero Taisen film opened at No. 1 for the April 21-22 weekend. The latest film in the Kamen Rider frachise features about 200 heroes — from every team in the live-action special-effects Super Sentai franchise — and about 40 Kamen Riders from the four-decade-long Kamen Rider franchise. The film grossed 407,041,244 yen (about US$4,995,597) on 282 screens.

Detective Conan: The Eleventh Striker film dropped from at No. 1 to No.2 in its second weakend. It earned 402,087,748 yen (US$4,934,803) more on 351 screens for a total of 1,253,989,911 yen (US$15,390,156).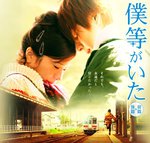 The second film in Takahiro Miki's two-part live-action film adaptation of Yuuki Obata's We Were There (Bokura ga Ita) romance manga opened in the No. 3 spot. Toma Ikuta (Akihabara @ DEEP) and Yuriko Yoshitaka (Gantz) lead the films' cast. The story follows a girl named Nanami Takahashi (Yoshitaka) as she struggles with her decade-long relationship with Motoharu Yano (Ikuta), her high school's most popular boy who has his own issues from his past. The film earned 312,587,591 yen (US$3,836,372) on 297 screens.

Crayon Shin-chan: Arashi o Yobu! Ora to Uchū no Princess, the 20th film in the Crayon Shinchan franchise, dropped from the No. 4 spot to No. 7 in its second weekend. It grossed 122,453,848 yen (US$1,502,870) on 330 screens for a total amount of 350,881,154 yen (US$4,306,347). The film sends the title kindergartner and his family into outer space.

The anime film A Letter to Momo opened at No. 9. Hiroyuki Okiura and Production I.G's "date" movie follows a girl named Momo who struggles with her father's sudden passing and resulting move to the countryside. Momo finds an otherworldly surprise at her new home. The film grossed 76,944,008 yen (US$944,330) on 276 screens. If previous advance screenings are included, the total gross is 89,231,681 yen (US$1,095,136).
The first We Were There film fell from No. 6 to No. 11 during its sixth weekend. The film earned 53,234,795 yen (US$653,348) on 297 screens for a gross-to-date total of 2,279,817,163 yen (US$27,980,083).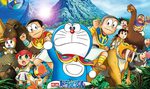 Doraemon: Nobita to Kiseki no Shima ~Animal Adventure~, this year's Doraemon film, dropped from No. 9 to No.14 during its eighth weekend. The story takes the robot cat Doraemon, his owner Nobita, and their friends to an island paradise full of animals that would have otherwise gone extinct. The film guest stars Nana Mizuki, Kouichi Yamadera, Masako Nozawa, and Atsuko Tanaka. The film earned 22,713,609 yen (US$278,763) on 326 screens for a gross-to-date of 3,457,512,379 yen (US$42,433,878).

The Precure All Stars New Stage: Mirai no Tomodachi film dropped from No. 11 to No. 15 during its sixth weekend. The film is the fourth to unite all main characters from the Pre Cure magical girl franchise. The film earned 16,381,310 yen (US$201,047) on 141 screens for a new total of 965,401,032 yen (US$11,848,319).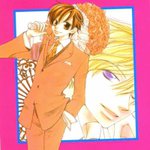 The live-action film adaptation of Bisco Hatori's Ouran High School Host Club romantic comedy manga dropped from No. 16 to No. 17 during its sixth weekend. 17-year-old actress Haruna Kawaguchi (Yankee-kun to Megane-chan, Moshidora) reprises her lead role as Haruhi in the film. The film depicts an aspect of the story not seen in the live-action television series, although Hatori herself is collaborating on the script. The film earned 24,281 yen (US$298) on 1 screen for a new total of 228,711,427 yen (US$2,806,964).
The Arakawa Under the Bridge film is no longer listed.
Source: Box Office Mojo
---
This article has a follow-up:
Japanese Box Office, April 28-29
(2012-05-15 14:00)
follow-up of
Japanese Box Office, April 14-15