News

Discotek Licenses Miike's Live-Action Yatterman Film

posted on
Adaptation of Tatsunoko's sci-fi comedy anime show to ship in 2013
---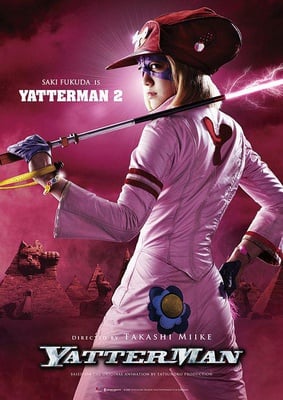 The North American video distributor Discotek Media announced on Saturday that it licensed Takashi Miike's live-action film adaptation of Tatsunoko's science-fiction comedy television anime series Yatterman. Discotek Media plans to release the film in 2013.
Sho Sakurai (Honey and Clover) starred in the film as Gan Takada, one half of the Yatterman superhero duo who fights the nefarious but bumbling Dorombo gang. Saki Fukuda played the other half of the duo, Ai, while Kyoko Fukada, Katsuhisa Namase, and Kendo Kobayashi played the Dorombo gang.
The film opened in Japanese theaters on March 2009, after Miike and Sakurai hosted its world premiere at the New York Comic Con the month before.
Update: More background information added.
---