News

Ressha Sentai Tokkyūger Cast, Staff Revealed

posted on

2014-01-04

01:00 EST
Jun Shison
, Jin Hiramaki, Riria, Ryūsei Yokohama, Ai Moritaka star
---
A flyer for an upcoming press event on January 25-26 for Toei's upcoming Ressha Sentai Tokkyūger Super Sentai special-effects series has revealed the show's cast.
The series will star:
Jun Shison (Prince of Tennis 2nd Season musical) as Light/Tokkyū 1
Jin Hiramaki (Prince of Tennis musicals) as Tokacchi/Tokkyū 2
Riria (Tensō Sentai Goseiger) as Mio/Tokkyū 3
Ryūsei Yokohama (Real Onigokko The Origin) as Hikari/Tokkyū 4
Ai Moritaka (Beginners!) as Kagura/Tokkyū 5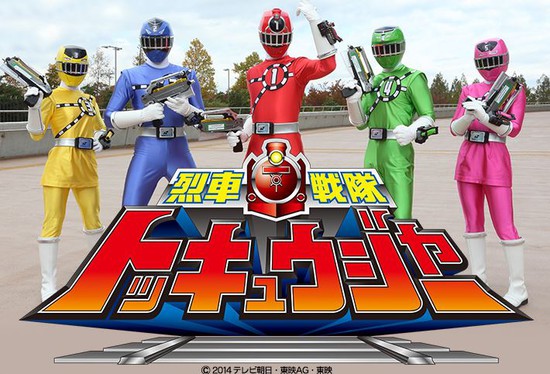 Shōjirō Nakazawa (Gokaiger vs. Gavan: The Movie, Kamen Rider Wizard) will direct the series and Yasuko Kobayashi (Shinkenger, Attack on Titan) will write the scripts. Hirofumi Fukuzawa (Goseiger, Gokaiger) is in charge of action direction, and Hiroshi Butsuda (Kamen Rider × Kamen Raider Gaim and Wizard Tenkawakeme no Sengoku Movie Daigassen) is in charge of special effects. Takaaki Utsunomiya (Gokaiger, Shinkenger), Motoi Sasaki (Kyōryūger), and Toei's Kei Ishikawa will produce the series.
The theme of the new show is trains, and the staff plan to target train enthusiasts alongside Super Sentai fans. The members of the Tokkyūger squadron are: Tokkyū 1 (Red), Tokkyū 2 (Blue), Tokkyū 3 (Yellow), Tokkyū 4 (Green), and Tokkyū 5 (Pink). The main mech in the show will be the Tokkyū-Oh, and the transformation sequences will involve electronic ticket devices called "Tokkyu Chargers."
The television series will premiere on TV Asahi on February 16 at 7:30 a.m.
Image © 2014 TXV Asahi, Toei AG, Toei
Source: Geinou News Lounge via Orends Range
---