News

Azure Striker Gunvolt Game by Megaman's Keiji Inafune Announced

posted on by Andre Pappas
2D side-scrolling action game debuts on
Nintendo
's 3DS eShop this summer
---
During the BitSummit independent game festival in Kyoto, Keiji Inafune and the Japanese game development company Inti Creates announced a new 2D side-scrolling action game, Azure Striker Gunvolt, that will debut on Nintendo's 3DS eShop this summer.
The developers describe the story as follows:
In the near future, a new type of psychic power has emerged. A powerful conglomerate, the Sumeragi Group, has brought peace and order to the world. But through its cruel subjegation of those possessing these powers.

A psychic boy named Gunvolt has joined a rebel force to strike back. His goal is to free the world from Sumeragi's control. Gunvolt's ability is lightning. He can fire lightning rods at his enemies and zap them.

One day, Gunvolt is ordered to kill virtual pop star Lumen. But he learns that Lumen is the avatar of Joule, a psychic girl. He hesitates to kill her, and this changes his destiny.

He faces psychic opponents. Melac creates wormholes for unpredictable attacks. Daytona strikes with explosions and powerful leap attacs. As Gunvolt fights, his true powers slowly begin to awaken.
Gunvolt can attack using targeted "Dart Leader" shots and "Raigeki-rin," a charged electric attack that can slowly injure opponents or deliver a targeted shock. Gunvolt is also equipped with a special "Voltic Chain" attack that takes down all enemies on the screen.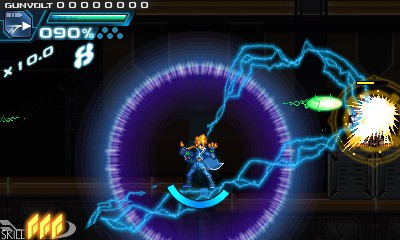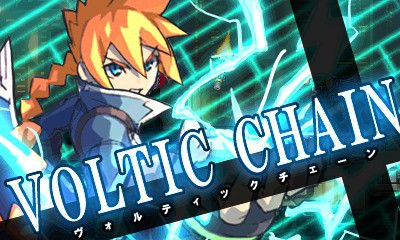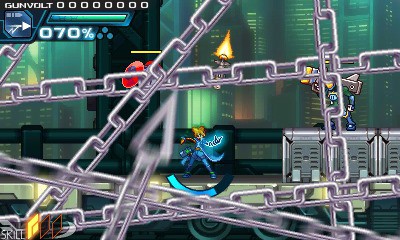 Other revealed characters include:
Daytona (foe)


Malec (foe)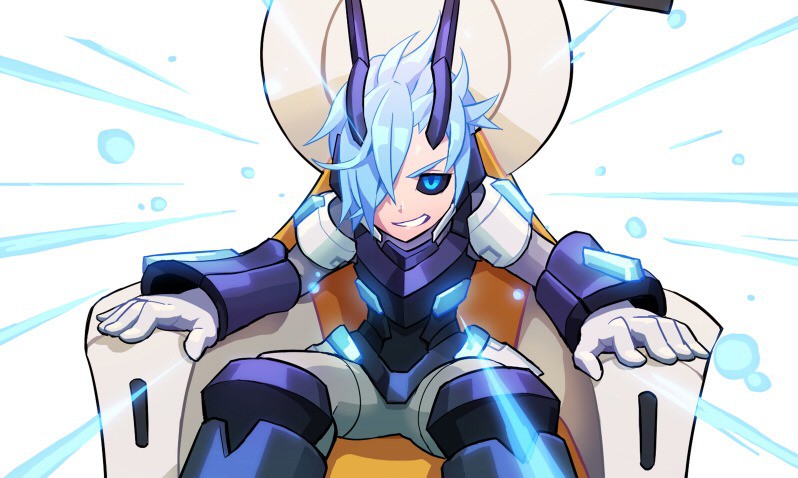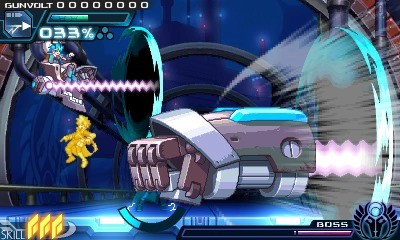 Inafune serves as executive producer and action supervisor for the game. Yoshihisa Tsuda (Mega Man X2, Mega Man Zero) is directing, Yoshitaka Hatakeyama (Mega Man 9) is responsible for the art, Ippo Yamada is providing the music, and Takuya Aizu is producing the game. It is slated for release via the Nintendo 3DS shop in Japan.
In addition to working on the Rockman/Mega Man game franchise, Inafune produced the Onimusha and Dead Rising game franchises until he left CAPCOM in 2010. He is also working on his crowdfunded Mighty No.9 side-scrolling adventure for PlayStation Vita, Nintendo 3DS, PC, Mac, Linux, PlayStation 3, Xbox 360, Wii U, PlayStation 4, and Xbox One.

Source: 4Gamer via Siliconera
---