News

Nanae Chrono's Momo Tama Manga to End in Next Volume

posted on

2014-05-17

13:00 EDT by Karen Ressler
---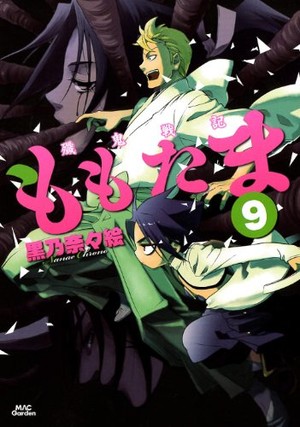 The ninth volume of Nanae Chrono's Momo Tama (Senki Senki Momo Tama) manga series, which shipped on Wednesday, announced that the next volume will be the last. Mag Garden plans to publish the 10th and final volume next spring.
Chrono began the series in 2005 in Mag Garden's Monthly Comic Blade magazine. The manga ran in Monthly Comic Blade until 2009, and then it went on hiatus. In July 2011, the manga resumed publication on Mag Garden's Web Comic Beat's website.
Tokyopop published the first four volumes of the manga in North America. The company described the series as follows:
Mythical Japanese hero Momotaro banished the ogres from their island home. Now their modern descendant Kokonose Mutsu is determined to reclaim his family's birthright! Armed only with his dubious exorcist powers, his adorable face, and his enormous ego, the precocious pipsqueak sets out to reconquer the island - which has been turned into a military school for demon exterminators. These hardened soldiers are well prepared for any onslaught, but can they stop laughing at this ludicrous invader quickly enough to put up a fight?
Tokyopop also published several of Chrono's other manga series in North America, including the first four volumes of Vassalord, the entire Peace Maker series, and the first six volumes of Peace Maker Kurogane, the last of which was originally published in part by ADV manga. The Peace Maker series inspired a television anime and a live-action adaptation. Chrono resumed Peace Maker Kurogane in January.
---