News

Dynasty Warriors 9 Open-World Game Revealed for PS4

posted on

2017-05-09

11:35 EDT
Game features new actions, attacks, characters
---
This week's issue of Kadokawa's Weekly Famitsu magazine is revealing on Thursday that Koei Tecmo Games will release the Shin Sangoku Musou 8 game for PlayStation 4. The game's new actions will include shooting enemies from a distance and using grappling hooks to enter enemy castles.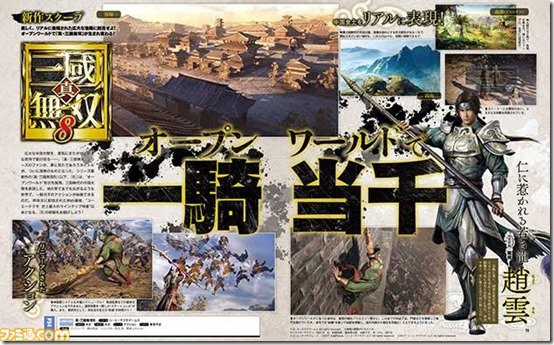 The magazine is also confirming Cheng Pu as a new general. The game will feature new attacks, new characters, and other "innovations."
Koei Tecmo announced the game in December and confirmed that the game's English title is Dynasty Warriors 9. The game will represent a "rebirth" in the hack-and-slash franchise.
The staff introduced one of the game's new playable characters, Zhou Cang. The character, who is also in the Musou Stars game that shipped on March 30, will wield a Daisatsutō. (The weapon's name uses a character that is not among the standard kanji characters in Japan.) Dynasty Warriors 9 producer Akihiro Suzuki confirmed that all 83 characters who have appeared in the Dynasty Warriors franchise up to Dynasty Warriors 8 Empires will also appear in the new entry.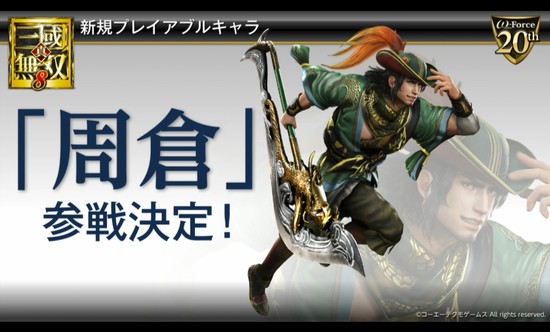 [Via Siliconera]
---