News

Gintama's 'Project Last Game' Action Game Previewed in Teaser Video

posted on by Crystalyn Hodgkins
PS4, PS Vita game teased as final game in franchise
---
Bandai Namco Entertainment opened a website on Saturday for its "Gintama Project Last Game" action video game, and began streaming a teaser promotional video. The final minute of the video features game footage, including Gintoki saying "We are Yorozuya."
The first three minutes of the video features the anime voice cast for Gintoki, Shinpachi, and Kagura talking together. The three discuss the recent live-action film that is out in theaters now, and why they were brought back even though the anime is on break. After Shinpachi announces the game, Gintoki and Kagura aren't excited at all. Gintoki notes that even though Gintama has had previous games, the franchise hasn't received a game series featuring titles with "1" "2" or "3" in them. He adds that the games have been mostly simulation, adventure, RPGs, or board games. Gintoki also complains that Bandai Namco Entertainment makes games for both "Dragon B***" and "N***to" every year, but it's been four years since Gintama received a game. Shinpachi then brings up that Bandai Namco Entertainment said this game is the last one, which surprises Gintoki and Kagura.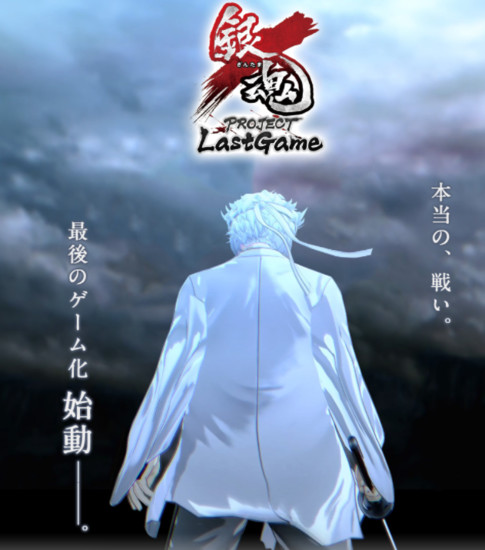 Gintama inspired its first smartphone game titled Gintama Kabukichō Daikatsugeki (Gintama Kabuki District Great Action Movie) for iOS and Android that launched last year. The manga has inspired previous games for the Nintendo DS, PlayStation 2, Wii, and PlayStation Portable.
---