Bamboo Blade "Tamaki Kawazoe" – 7" PVC Figure
08/19/08
FOR IMMEDIATE RELEASE
Re: Bamboo Blade "Tamaki Kawazoe" – 7" PVC Figure
Organic Hobby, Inc in proudly introduces its new and original product for the U.S. market, Bamboo Blade "Tamaki Kawazoe."
The kendo prodigy "Tamaki Kawazoe," is based on a Japanese manga series known as "Bamboo Blade," written by Masahiro Totsuka, and illustrated by Aguri Igarashi. The series tells the story of a Toraji Ishida, a luckless high school Kendo instructor, who is challenged by his former upperclassman, also a kendo instructor, to a competition between their female students. The bet inspires Toraji to gather and train a team of five girls. Fortuitously, at this time he meets Tamaki Kawazoe, a gifted young female kendo practitioner. The figure is a 7" tall PVC figure fully painted in a window box with accessories (display base & cat).
- Bamboo Blade "Tamaki Kawazoe" will be available in October with a SRP of $82.00.
Organic Hobby is one of the largest Hobby and Toys makers/manufacturers in Japan and is also very popular for its specialty in "Anime & Manga" industry. Organic Hobby, Inc (U.S Office) is introducing these and other unique products based on J-POP culture to U.S. markets and customers. All of our company's product can be found throughout our official distributors such as AAA Anime, Diamond, 88 Dragon Trading, Entertainment Earth, BBCW, Yes Anime, etc...
For more information, call Stephane or Stephanie at (310) 575-3084.
ORGANIC HOBBY, INC.
11835 West Olympic Blvd, Suite 210E
Los Angeles, CA 90064
Ph: (310) 575-3084
Fax: (310) 575-3054
Business Hours: Monday thru Friday
9am /PT - 6pm/PT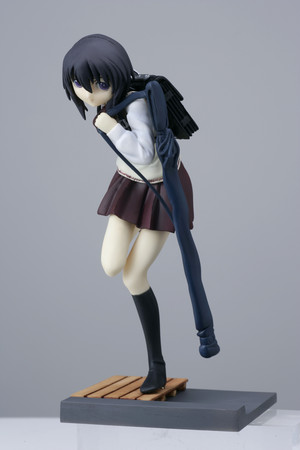 ---
bookmark/share with:
this article has been modified since it was originally posted; see change history
RightStuf - Anime, Manga and More